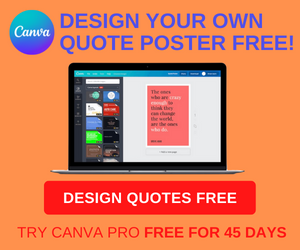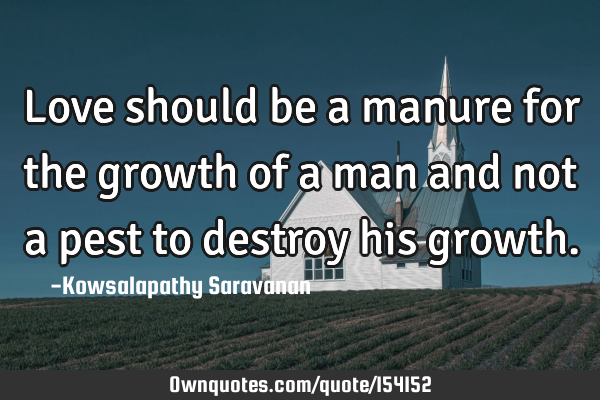 Love should be a manure for the growth of a man and not a pest to destroy his growth. -Kowsalapathy Saravanan
Published On: March 20th 2019, Wednesday @ 12:31:26 AM
Total Number of Views: 19
Keywords: Love Destroy Men
More Quotes Like this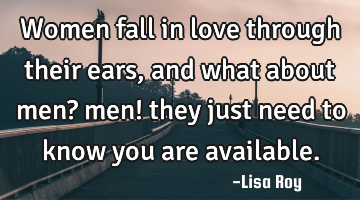 Women fall in love through their ears, and what about men? men! they just need to know you are..
Love
Know
Need
Men
Women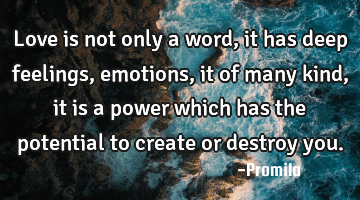 Love is not only a word, it has deep feelings, emotions, it of many kind, it is a power which has..
Love Philosophy emotion feeling
Love
Power
Deep
Potential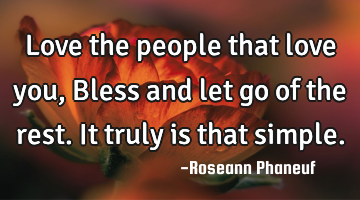 Love the people that love you, Bless and let go of the rest. It truly is that..
Desire Dreams Happiness Love Peace
Love
People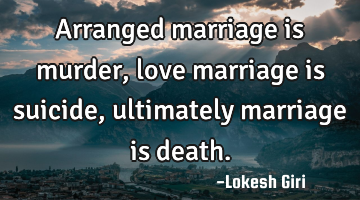 Arranged marriage is murder, love marriage is suicide, ultimately marriage is..
Love
Death