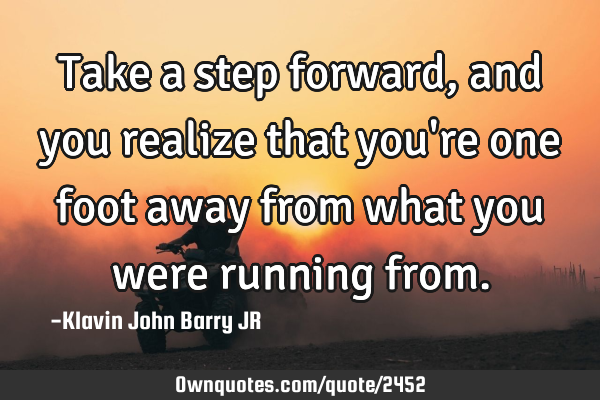 Take a step forward, and you realize that you're one foot away from what you were running from. -Klavin John Barry JR
Published On: November 13th 2010, Saturday @ 6:21:48 AM
Total Number of Views: 163
Categories: Love Philosophy perspective
Keywords: Realize Running
More Quotes Like this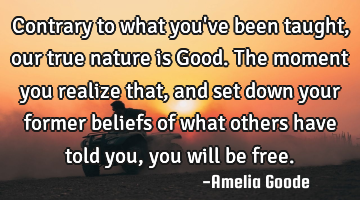 Contrary to what you've been taught, our true nature is Good. The moment you realize that, and set..
Nature
Moment
Realize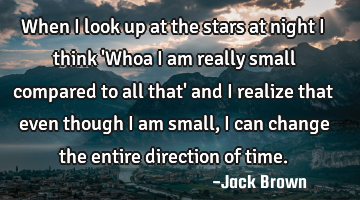 When I look up at the stars at night I think 'Whoa I am really small compared to all that' and I..
Philosophy Time Truth perspective thought
Time
Think
Change
Look
Realize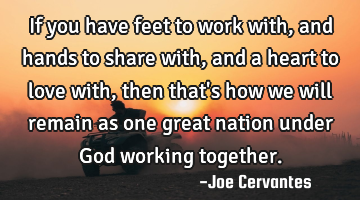 If you have feet to work with, and hands to share with, and a heart to love with, then that's how..
Love
God
Heart
Work
Together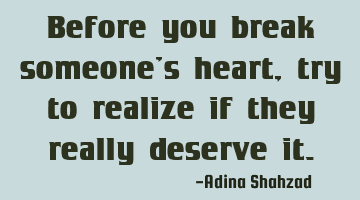 Before you break someone's heart, try to realize if they really deserve..
Heart Inspirational Life Love Relationship
Heart
Try
Realize
Deserve
Read your feelings carefully before running into the lane that it wants to lead you..
Read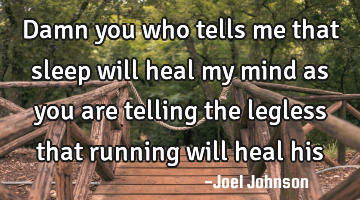 Damn you who tells me that sleep will heal my mind as you are telling the legless that running will..
Anger Failure Life Philosophy Sad
Mind
Sleep
Kindness and respect are more powerful than people..
People
Respect
Realize
Powerful