The fact is everybody must die, but it is your choice how to live it until then -drake lummus
Published On: January 25th 2011, Tuesday @ 10:57:45 PM
Total Number of Views: 172
Categories: Life Philosophy choice
Keywords: Die Choice Fact Keyphrases: Live It
More Quotes Like this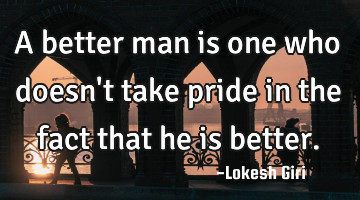 A better man is one who doesn't take pride in the fact that he is..
Life Philosophy Short One liners
Fact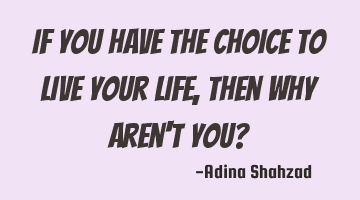 If you have the choice to live your life, then why aren't you?..
Inspirational Life Short Truth
Life
Choice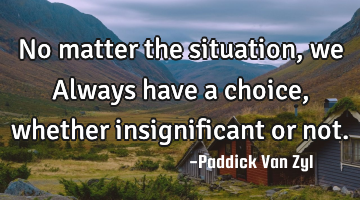 No matter the situation, we Always have a choice, whether insignificant or..
Inspirational Life Opportunity Optimism
Matter
Choice
Situation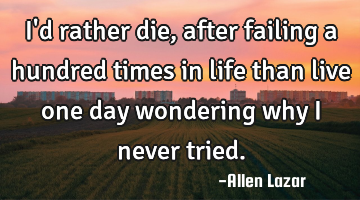 I'd rather die, after failing a hundred times in life than live one day wondering why I never..
Life
Day
Die
Life may go on, but how do any of us know that the world won't cease to exist when we die for..
Life Philosophy Short Truth Wisdom
Life
Know
World
Die
Exist
You have to make the choice. Either get up once more and try again, or stop moving forward and..
Change Inspirational Life Success Positive Attitude
Try
Stop
Choice