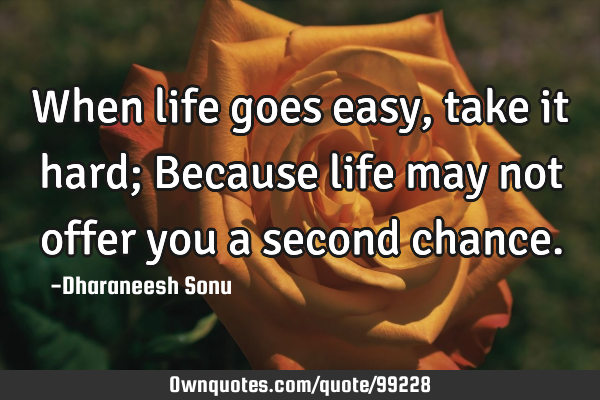 When life goes easy, take it hard; Because life may not offer you a second chance. -Dharaneesh sonu
Published On: January 11th 2017, Wednesday @ 11:50:31 PM
Total Number of Views: 57
Categories: Inspirational Life Witty
More Quotes Like this
They say that luck knocks at least once in life, hence, if luck hasn't yet knocked your door, then..
Funny Inspirational Life Opportunity Witty
Life
Door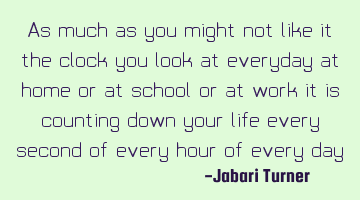 As much as you might not like it, the clock you look at everyday at home or at school or at work it..
Life
Day
Look
Work
Second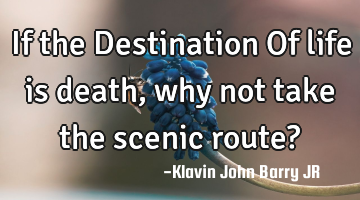 If the Destination Of life is death, why not take the scenic route?..
Life
Death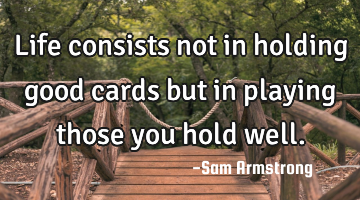 Life consists not in holding good cards but in playing those you hold..
Life
Hold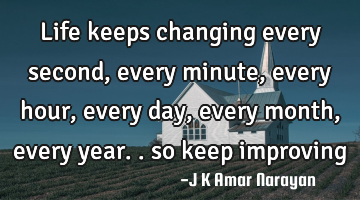 Life keeps changing every second, every minute, every hour, every day, every month, every year.. so..
Life
Day
Keep
Second
Year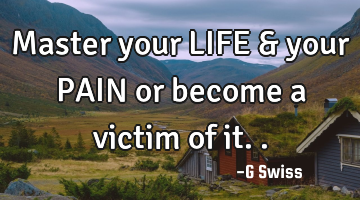 Master your LIFE & your PAIN or become a victim of..
Anger Forgiveness Inspirational Life Sad
Life
Pain