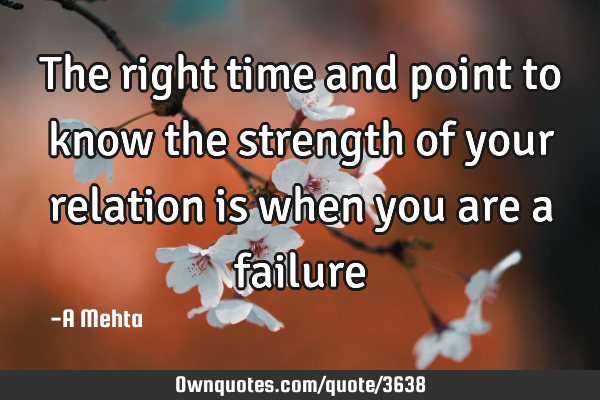 The right time and point to know the strength of your relation is when you are a failure -A Mehta
Published On: February 22nd 2011, Tuesday @ 2:16:44 AM
Total Number of Views: 205
Categories: Failure Relationship
Keywords: Know Time Failure Strength
More Quotes Like this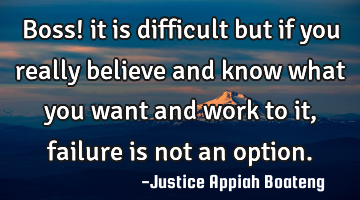 Boss! it is difficult but if you really believe and know what you want and work to it, failure is..
Know
Want
Believe
Work
Failure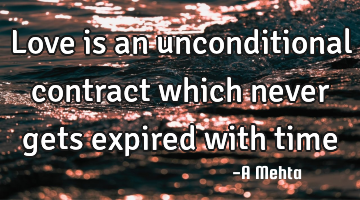 Love is an unconditional contract which never gets expired with..
Love
Time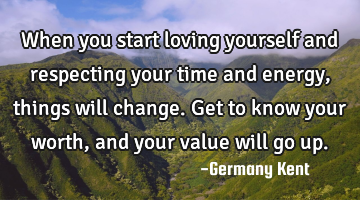 When you start loving yourself and respecting your time and energy, things will change. Get to know..
Inspirational Opportunity Optimism Success Truth
Know
Time
Change
Worth
Loving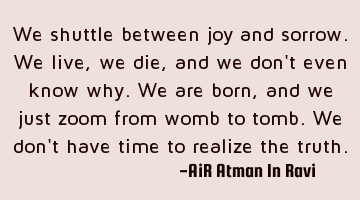 We shuttle between joy and sorrow. We live, we die, and we don't even know why. We are born, and we..
Know
Time
Truth
Die
Born
You only hurt when I'm gone. I was hurting the whole time I was there. The truth is I'm still F..
Inspirational Life Love Relationship Time
Know
Time
Day
Truth
Pain