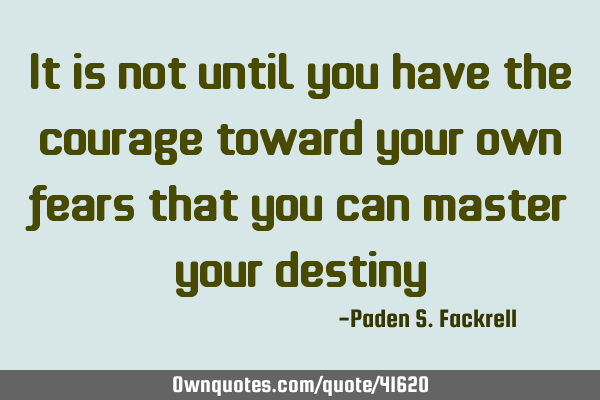 It is not until you have the courage toward your own fears that you can master your destiny -Paden S. Fackrell
Published On: July 12th 2014, Saturday @ 9:25:55 AM
Total Number of Views: 144
Categories: Courage Dreams Freedom Wisdom Fear
Keywords: Courage Destiny
More Quotes Like this
Don't live in the shadow of fear, because fear might be the only thing stopping you from realizing..
Fear
We humans fear the unknown, therefore the fear of being alone is the fear of..
Freedom Loneliness Relationship Short Witty
Being
Fear
Self
Alone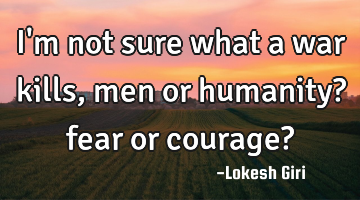 I'm not sure what a war kills, men or humanity? fear or courage?..
Fear
Men
War
Humanity
Courage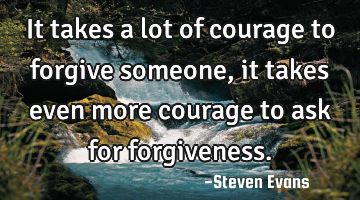 It takes a lot of courage to forgive someone, it takes even more courage to ask for..
Courage Forgiveness Philosophy Short Wisdom
Forgive
Courage
Forgiveness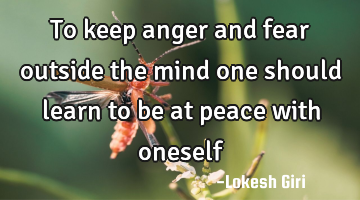 To keep anger and fear outside the mind one should learn to be at peace with..
Anger Peace Philosophy Short Wisdom
Mind
Peace
Keep
Learn
Fear
Fear is a double-edged sword. It can be used to your advantage, or it can be used against..
Fear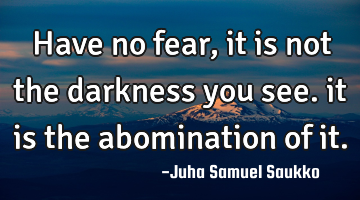 Have no fear, it is not the darkness you see. it is the abomination of..
Fear
Darkness