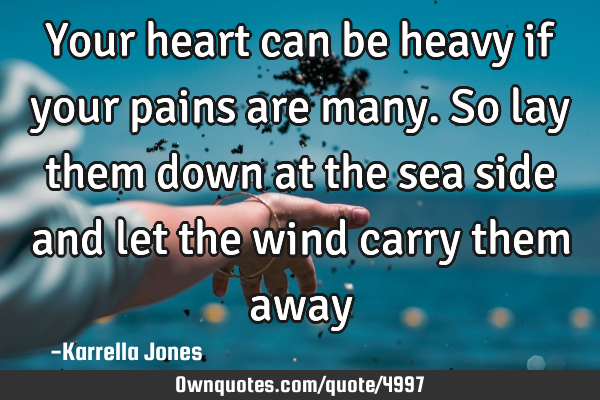 Your heart can be heavy if your pains are many. So lay them down at the sea side and let the wind carry them away -Karrella Jones
Published On: May 12th 2011, Thursday @ 8:17:17 PM
Total Number of Views: 239
Categories: Hope Inspirational pain
Keywords: Heart Keyphrases: Your Heart
More Quotes Like this
When a truth is hidden in your heart, it feels heavy and painful. But when it is out of your heart,..
Heart
Feel
Truth
Light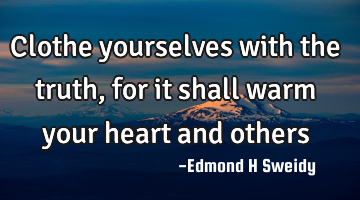 Clothe yourselves with the truth, for it shall warm your heart and..
Heart Love Philosophy Religion Short
Heart
Truth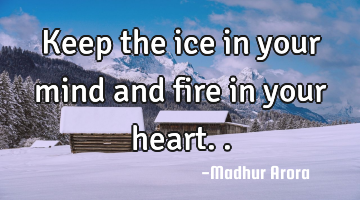 Keep the ice in your mind and fire in your..
Confidence Faith Inspirational Leadership Short
Heart
Mind
Keep
Fire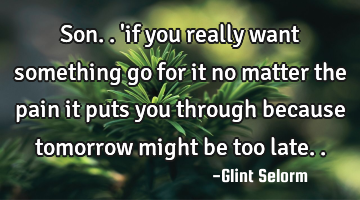 Son.. 'if you really want something go for it no matter the pain it puts you through because..
Want
Matter
Pain
Tomorrow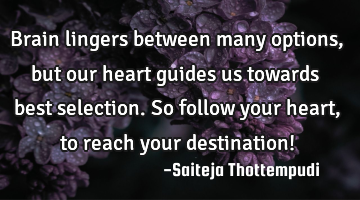 Brain lingers between many options, but our heart guides us towards best selection. So follow your..
Heart Hope Inspirational Love Optimism
Heart
Reach
Brain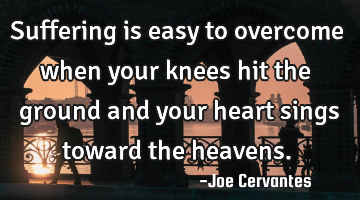 Suffering is easy to overcome when your knees hit the ground and your heart sings toward the..
Heart
If love is my guide, And truth my treasure, And my heart the sea, To sink is..
Love
Heart
Truth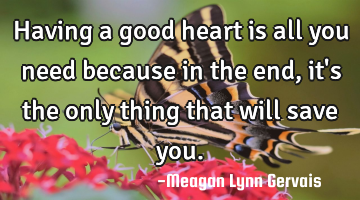 Having a good heart is all you need because in the end, it's the only thing that will save..
Faith Freedom God Happiness Heart
Heart
Need