Do not upset the balance between the idea and quality. As the quality - it's a beautiful density, the pleasure of a misunderstanding, as the idea sinks in quality, and people can not understand your creative work. While the noble idea - it is the truth that makes everything transparent, and passes through us and gives us a true pleasure and inspiration from the catharsis of insight. Author: Musin Almat Zhumabekovich -Almat
Published On: March 16th 2015, Monday @ 5:16:01 AM
Total Number of Views: 118
Categories: Philosophy
More Quotes Like this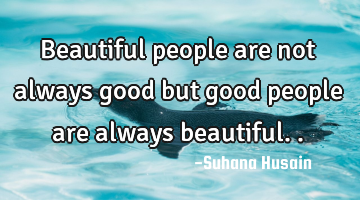 Beautiful people are not always good but good people are always..
People
Beautiful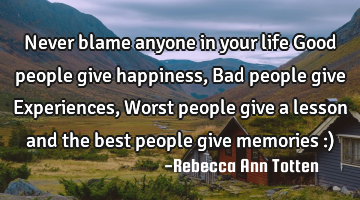 Never blame anyone in your life Good people give happiness, Bad people give Experiences, Worst..
Education Family Friendship Life Relationship
Life
People
Give
Bad
Happiness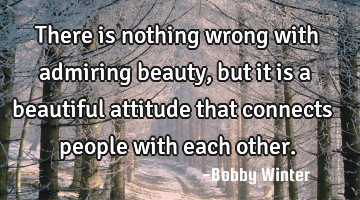 There is nothing wrong with admiring beauty, but it is a beautiful attitude that connects people..
Friendship Optimism Relationship Romantic
People
Beautiful
Wrong
Beauty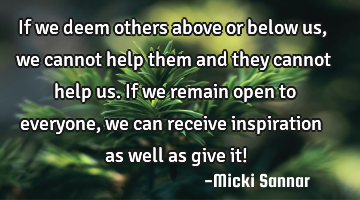 If we deem others above or below us, we cannot help them and they cannot help us. If we remain open..
Give
Help
Open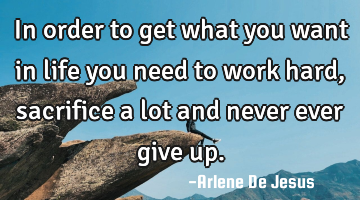 In order to get what you want in life you need to work hard, sacrifice a lot and never ever give..
Life
Want
Need
Give
Work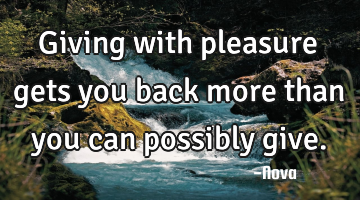 Giving with pleasure gets you back more than you can possibly..
Give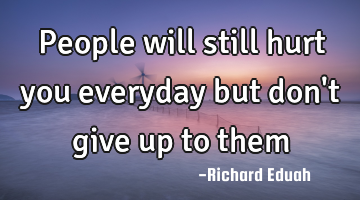 People will still hurt you everyday but don't give up to them..
Forgiveness Freedom Inspirational Short
People
Give
Hurt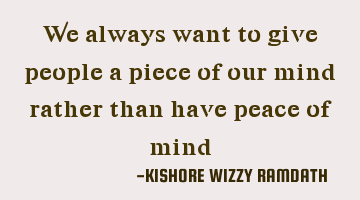 We always want to give people a piece of our mind rather than have peace of..
People
Want
Mind
Peace
Give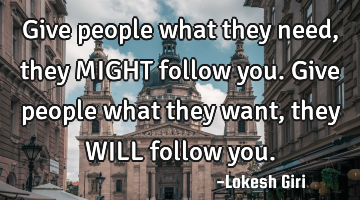 Give people what they need, they MIGHT follow you. Give people what they want, they WILL follow..
People
Want
Need
Give