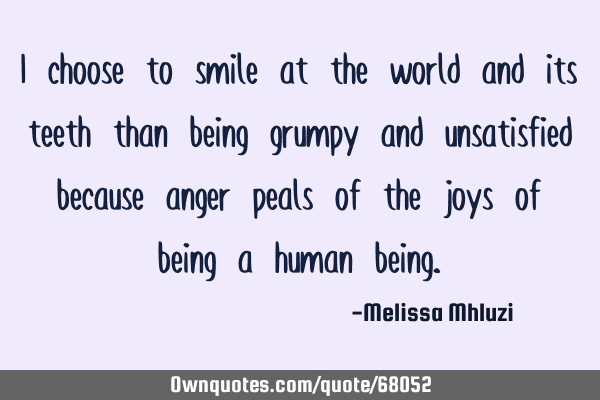 I choose to smile at the world and its teeth than being grumpy and unsatisfied because anger peals of the joys of being a human being. -Melissa mhluzi
Published On: September 10th 2015, Thursday @ 5:20:36 AM
Total Number of Views: 193
Categories: Confidence Courage Forgiveness Life
Keywords: World Being Human Smile Anger Keyphrases: Human Being
More Quotes Like this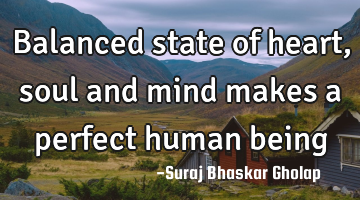 Balanced state of heart, soul and mind makes a perfect human..
Heart
Being
Mind
Human
Soul
Every human being on this planet has miscarriage of success, have courage to take responsibility of..
Change Confidence Courage Creativity Desire
Being
Success
Human
Failure
History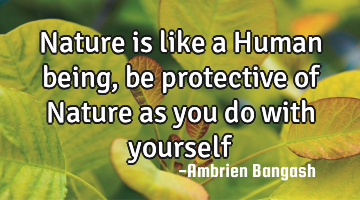 Nature is like a Human being, be protective of Nature as you do with..
Being
Human
Nature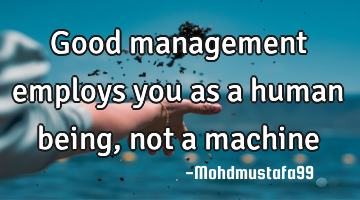 Good management employs you as a human being, not a..
Being
Human
A human being who trades away individuality for conformity is nothing but a..
Freedom Happiness Opportunity Success
Being
Human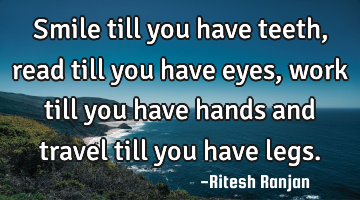 Smile till you have teeth, read till you have eyes, work till you have hands and travel till you..
Work
Smile
Read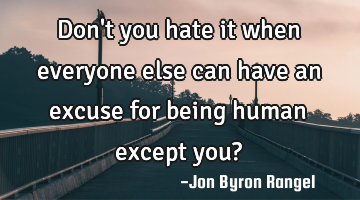 Don't you hate it when everyone else can have an excuse for being human except you?..
Being
Human
Hate
We're all reflections of what we want to see in our own..
Confidence Courage Inspirational Life Optimism
World
Want