Every human being on this planet has miscarriage of success, have courage to take responsibility of failure, One who creates the history One who reads the history will never be same -SaikiranKarnam
Published On: October 19th 2017, Thursday @ 9:08:40 AM
Total Number of Views: 61
Categories: Change Confidence Courage Creativity Desire
Keywords: Being Success Human Failure History Courage Responsibility
More Quotes Like this
I choose to smile at the world and its teeth than being grumpy and unsatisfied because anger peals..
Confidence Courage Forgiveness Life
World
Being
Human
Smile
Anger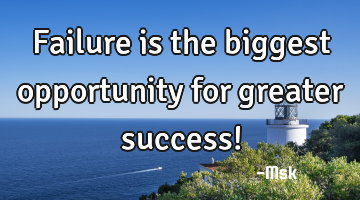 Failure is the biggest opportunity for greater success!..
Failure Inspirational Leadership Short One liners
Success
Failure
Opportunity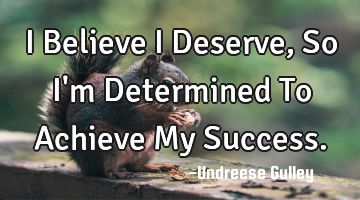 I Believe I Deserve, So I'm Determined To Achieve My S..
Change Confidence Courage Desire Dreams
Success
Believe
Achieve
Deserve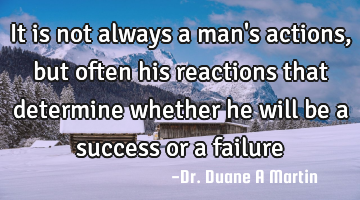 It is not always a man's actions, but often his reactions that determine whether he will be a..
Success
Failure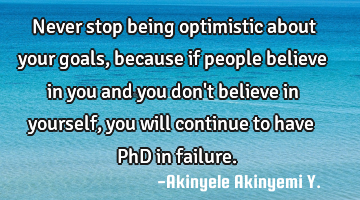 Never stop being optimistic about your goals, because if people believe in you and you don't..
Confidence Hope Philosophy Success Truth
People
Being
Believe
Stop
Failure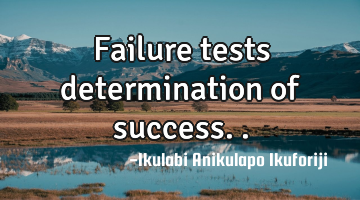 Failure tests determination of..
Creativity Failure Goal Success One liners
Success
Failure
Determination
Success shares its own story, failure listens to..
Desire Dreams Failure Short Success
Success
Failure
Story
Calling for change and being part of making change are two very different things. Stop calling for..
Change Confidence Courage Opportunity Success
Want
Being
Change
Stop
Different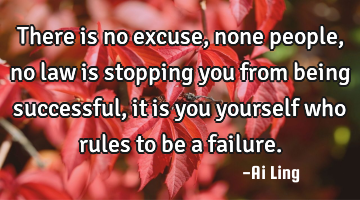 There is no excuse, none people, no law is stopping you from being successful, it is you yourself..
Confidence Courage Inspirational Leadership
People
Being
Failure
Successful
Law