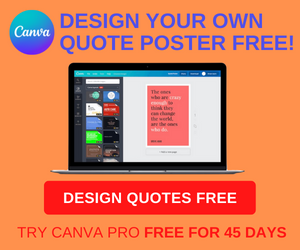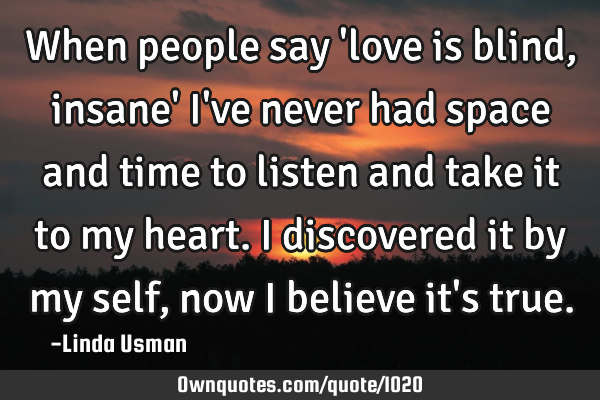 When people say 'love is blind, insane' I've never had space and time to listen and take it to my heart. I discovered it by my self, now I believe it's true. -Linda Usman
Published On: May 14th 2010, Friday @ 1:15:16 AM
Total Number of Views: 213
Keywords: People Time Heart Believe Self Listen Space Blind Discover Keyphrases: My Heart I Believe
More Quotes Like this
Most people cannot see beauty because they look at it from their eyes instead of their..
People
Heart
Look
Beauty
Don't waste time trying to be accepted by people that you cannot see in your..
Life Love Philosophy Relationship Wisdom
People
Time
Future
Trying
Waste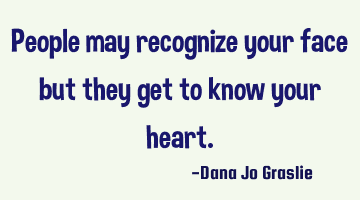 People may recognize your face but they get to know your..
People
Know
Heart
Face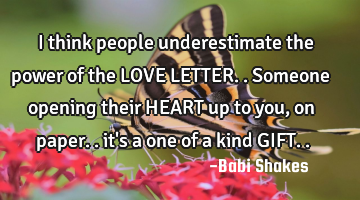 I think people underestimate the power of the LOVE LETTER.. Someone opening their HEART up to you,..
Love
People
Heart
Think
Power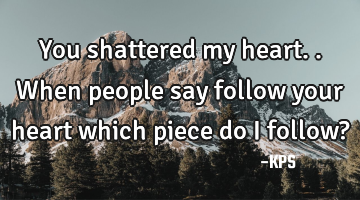 You shattered my heart.. When people say follow your heart which piece do I follow?..
People
Heart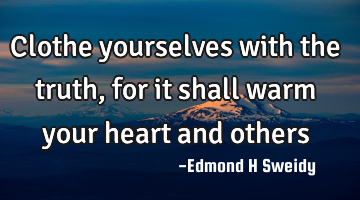 Clothe yourselves with the truth, for it shall warm your heart and..
Heart Love Philosophy Religion Short
Heart
Truth