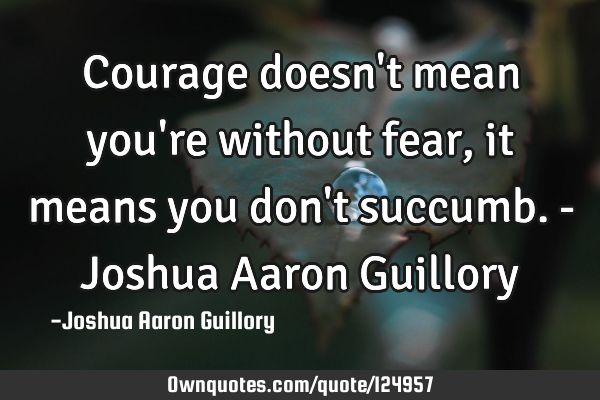 Courage doesn't mean you're without fear, it means you don't succumb. - Joshua Aaron Guillory -Joshua Aaron Guillory
Published On: January 15th 2018, Monday @ 11:02:27 AM
Total Number of Views: 42
Categories: Courage Faith Optimism Truth Fear
More Quotes Like this
With letting go comes a moment of loneliness. Courage is understanding that..
Courage Faith Freedom Life Loneliness
Moment
Understanding
Courage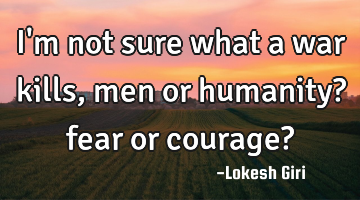 I'm not sure what a war kills, men or humanity? fear or courage?..
Fear
Men
War
Humanity
Courage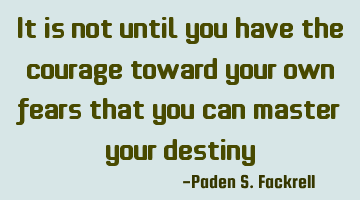 It is not until you have the courage toward your own fears that you can master your..
Courage Dreams Freedom Wisdom Fear
Courage
Destiny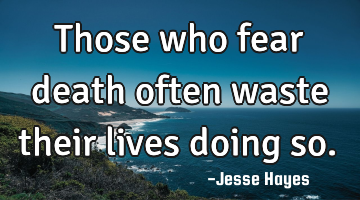 Those who fear death often waste their lives doing..
Death Faith Life Philosophy Religion
Death
Fear
Waste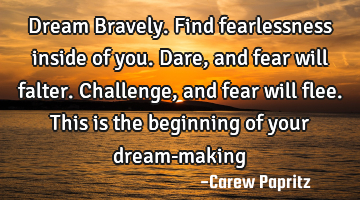 Dream Bravely. Find fearlessness inside of you. Dare, and fear will falter. Challenge, and fear..
Dreams Inspirational Life Optimism Fear
Find
Fear
Dream
Beginning
Challenge
Cowards aren't those who speak truth without fear; weaklings are those who jump from truth to lie..
Truth
Fear
Face
Lie
Speak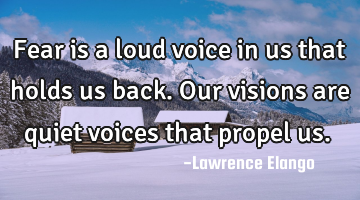 Fear is a loud voice in us that holds us back. Our visions are quiet voices that propel..
Fear
Voice