Never forget to try Trying doesn't mean you have to win But the one who tries has a chance to overcome his/her challenge -Adebayo Alfred ayomide
Published On: January 24th 2018, Wednesday @ 2:26:50 PM
Total Number of Views: 42
Categories: Fear
More Quotes Like this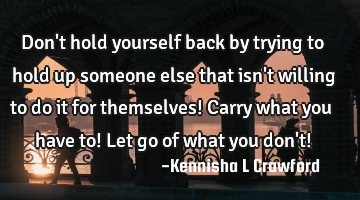 Don't hold yourself back by trying to hold up someone else that isn't willing to do it for..
Change Freedom Inspirational Leadership Life
Trying
Hold
When hate fills your mind don't forget you have a..
Hate Heart Imagination Philosophy Short
Heart
Mind
Hate
Forget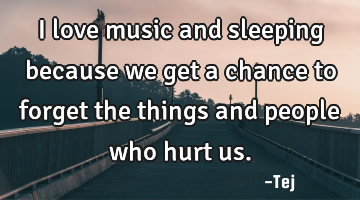 I love music and sleeping because we get a chance to forget the things and people who hurt..
Love
People
Forget
Hurt
Music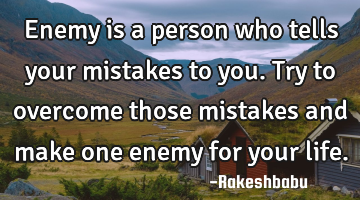 Enemy is a person who tells your mistakes to you. Try to overcome those mistakes and make one enemy..
Life
Try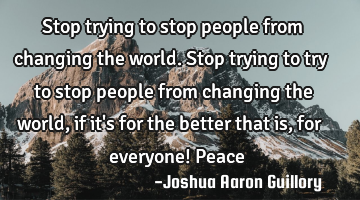 Stop trying to stop people from changing the world. Stop trying to try to stop people from changing..
Change Freedom Happiness Love Peace
People
World
Peace
Try
Stop
You have to make the choice. Either get up once more and try again, or stop moving forward and..
Change Inspirational Life Success
Try
Stop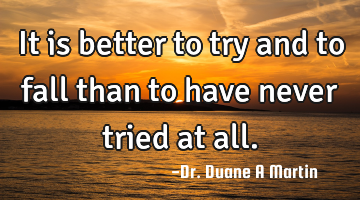 It is better to try and to fall than to have never tried at..
Try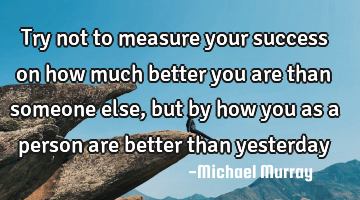 Try not to measure your success on how much better you are than someone else, but by how you as a..
Success
Try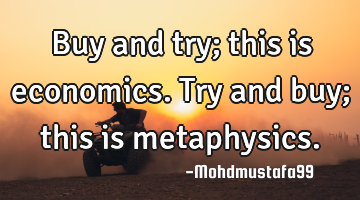 Buy and try; this is economics. Try and buy; this is..
Business Inspirational Philosophy Short Witty
Try