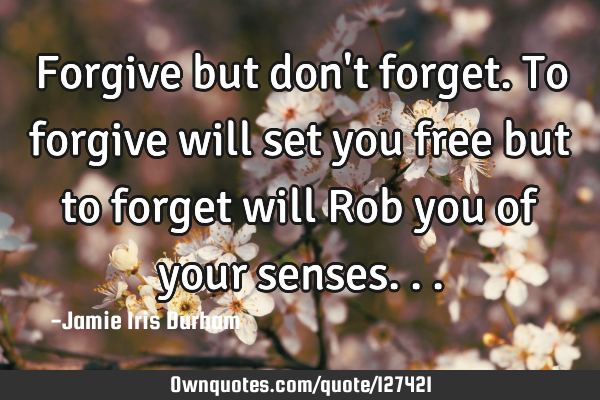 Forgive but don't forget. To forgive will set you free but to forget will Rob you of your senses... -Jamie Iris Durham
Published On: February 10th 2018, Saturday @ 11:22:23 AM
Total Number of Views: 41
Categories: Inspirational
More Quotes Like this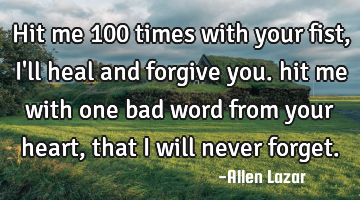 Hit me 100 times with your fist, I'll heal and forgive you. hit me with one bad word from your..
Heart
Bad
Forget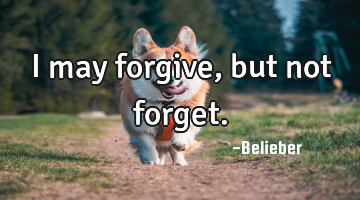 I may forgive, but not..
Forget
When hate fills your mind don't forget you have a..
Hate Heart Imagination Philosophy Short
Heart
Mind
Hate
Forget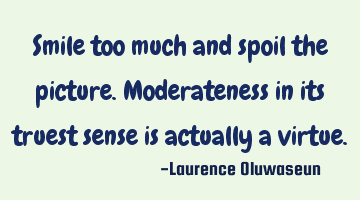 Smile too much and spoil the picture. Moderateness in its truest sense is actually a..
Smile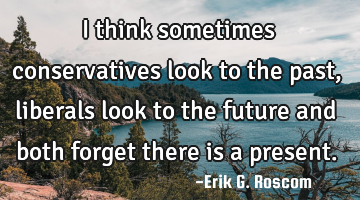 I think sometimes conservatives look to the past, liberals look to the future and both forget there..
Think
Look
Future
Past
Forget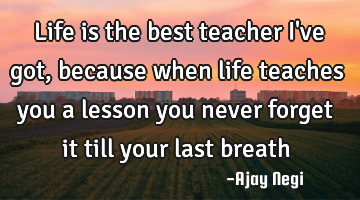 Life is the best teacher I've got, because when life teaches you a lesson you never forget it till..
Life
Forget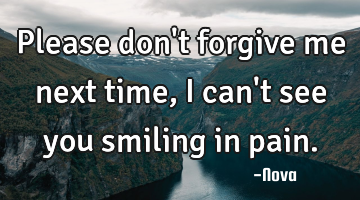 Please don't forgive me next time, I can't see you smiling in..
Time
Pain