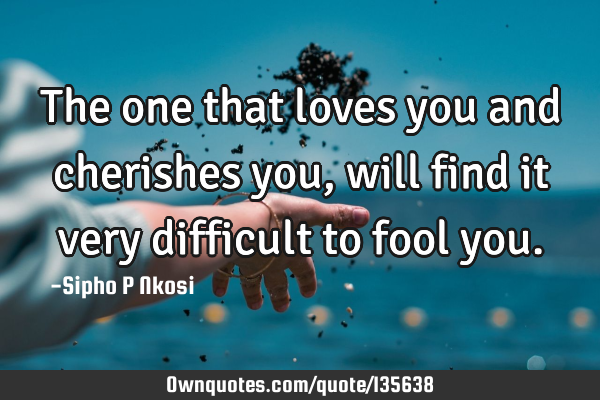 The one that loves you and cherishes you, will find it very difficult to fool you. -Sipho P Nkosi
Published On: June 11th 2018, Monday @ 9:57:28 AM
Total Number of Views: 39
Categories: Happiness Life Love Relationship Truth
More Quotes Like this
If you can eventually find a way to Love your greatest enemy, even if you haven't forgiven them yet,..
Life Love Peace Philosophy Wisdom
Love
Way
Find
Enemy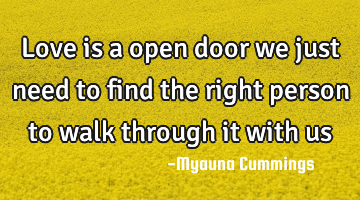 Love is a open door we just need to find the right person to walk through it with..
Happiness Heart Life Love Relationship
Love
Need
Find
Walk
Open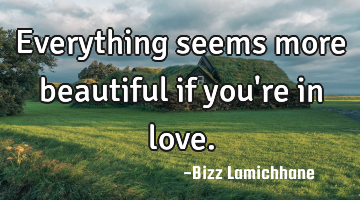 Everything seems more beautiful if you're in..
Happiness Inspirational Life Love Optimism
Love
Beautiful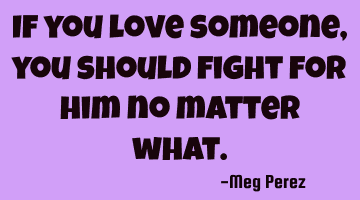 If you love someone, you should fight for him no matter..
Forgiveness Happiness Heart Life Love
Love
Matter
Fight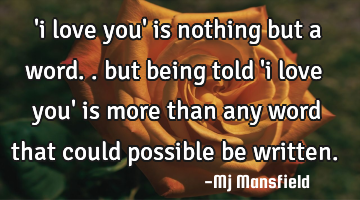 'i love you' is nothing but a word.. but being told 'i love you' is more than any word that could..
Desire Happiness Heart Life Love
Love
Being
Possible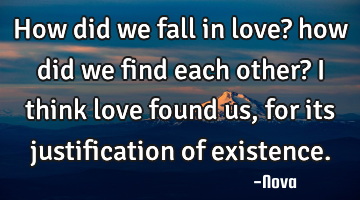 How did we fall in love? how did we find each other? I think love found us, for its justification..
Love
Think
Find
Sometimes we have to lose ourselves and find ourselves again to appreciate our own value. It is..
Love
Find
Self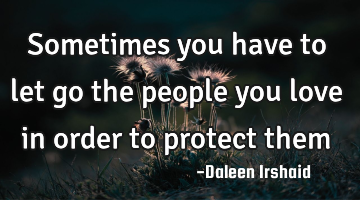 Sometimes you have to let go the people you love in order to protect..
Friendship Life Love Relationship Truth
Love
People
Order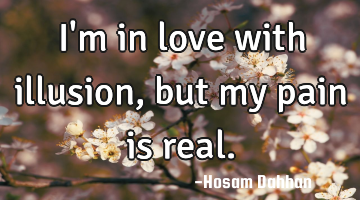 I'm in love with illusion, but my pain is..
Heart Life Loneliness Love Relationship
Love
Pain