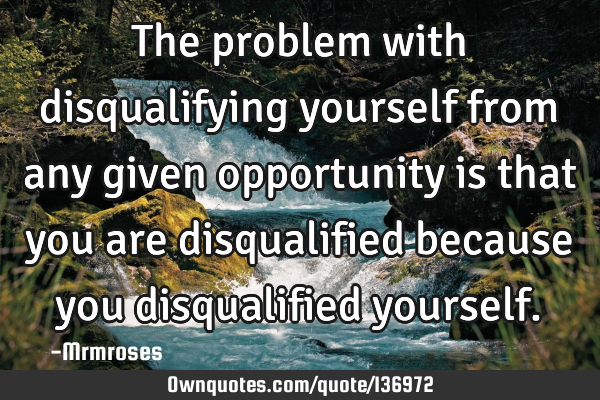 The problem with disqualifying yourself from any given opportunity is that you are disqualified because you disqualified yourself. -Makungu Rosemary Mwape
Published On: July 09th 2018, Monday @ 12:29:52 PM
Total Number of Views: 25
Categories: Optimism
More Quotes Like this
Why to give a chance for the luck to knock the door, instead open the..
Give
Open
Chance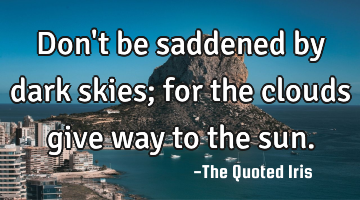 Don't be saddened by dark skies; for the clouds give way to the..
Inspirational Optimism Philosophy
Way
Give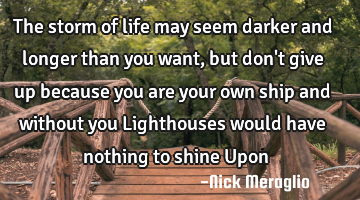 The storm of life may seem darker and longer than you want, but don't give up because you are your..
Confidence Desire Dreams Hope Inspirational
Life
Want
Give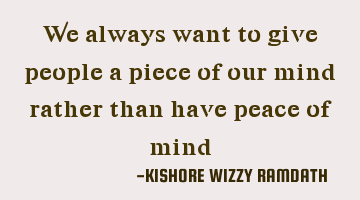 We always want to give people a piece of our mind rather than have peace of..
People
Want
Mind
Peace
Give
Success is what you achieve, and beauty what you inherit. So it's up to you, you give importance to..
Life Love Marriage Opportunity Relationship
Time
Give
Success
Beauty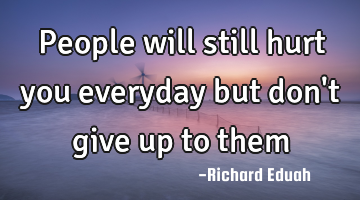 People will still hurt you everyday but don't give up to them..
Forgiveness Freedom Inspirational Short
People
Give
Hurt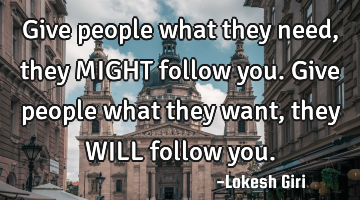 Give people what they need, they MIGHT follow you. Give people what they want, they WILL follow..
People
Want
Need
Give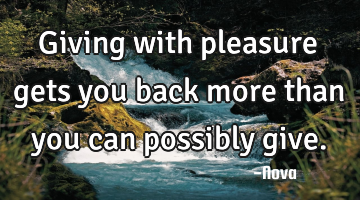 Giving with pleasure gets you back more than you can possibly..
Give