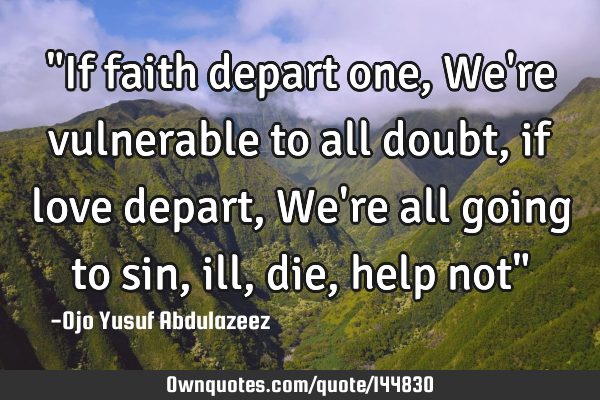 "If faith depart one, We're vulnerable to all doubt, if love depart, We're all going to sin, ill, die, help not" -Ojo Yusuf Abdulazeez
Published On: October 26th 2018, Friday @ 11:47:09 PM
Total Number of Views: 25
More Quotes Like this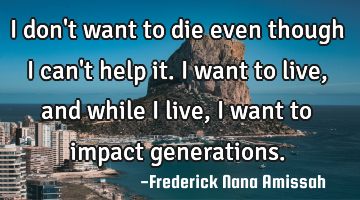 I don't want to die even though I can't help it. I want to live, and while I live, I want to impact..
Want
Die
Help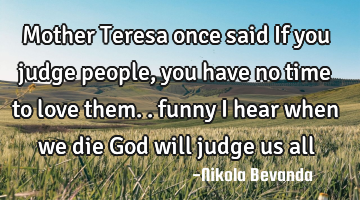 Mother Teresa once said If you judge people, you have no time to love them.. funny I hear when we..
Death Faith God Religion Truth
Love
People
God
Time
Die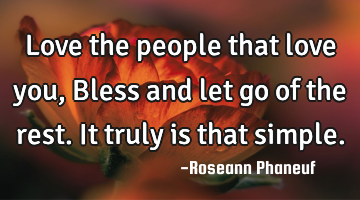 Love the people that love you, Bless and let go of the rest. It truly is that..
Desire Dreams Happiness Love Peace
Love
People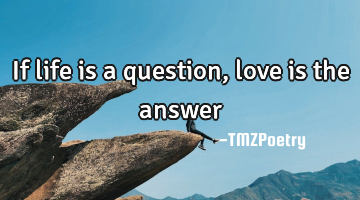 If life is a question, love is the answer..
Life Love Nature Philosophy Religion
Love
Life
Question
Answer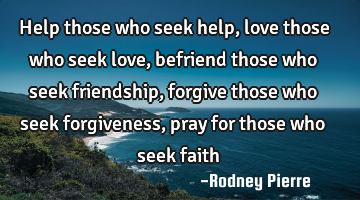 Help those who seek help, love those who seek love, befriend those who seek friendship, forgive..
Love
Help
Faith
Forgive
Seek