The heart in trouble can make time fly and one wonders if its going to die. Maybe today or may tomorrow it will feel that way as it gathers more sorrow. Take the stand and gather the truth or otherwise venture unstable, unfaithful, and untrue. Look above or below but remember he who stumbles and falls was a coward indeed who was mistlead by words that weren't true.For their are others who care nothing about you but I do. -Joe Cervantes
Published On: December 22nd 2018, Saturday @ 7:16:23 AM
Total Number of Views: 25
Categories: Heart Hope Inspirational Life Loneliness Opportunity Poems Time
More Quotes Like this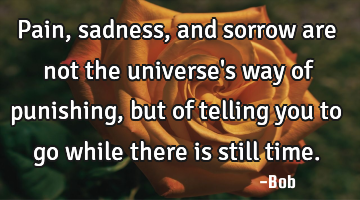 Pain, sadness, and sorrow are not the universe's way of punishing, but of telling you to go while..
Courage Goal Hope Optimism Sad
Time
Way
Pain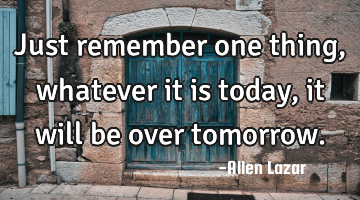 Just remember one thing, whatever it is today, it will be over..
Today
Remember
Tomorrow
Whatever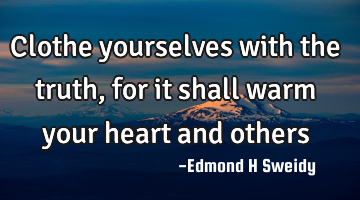 Clothe yourselves with the truth, for it shall warm your heart and..
Heart Love Philosophy Religion Short
Heart
Truth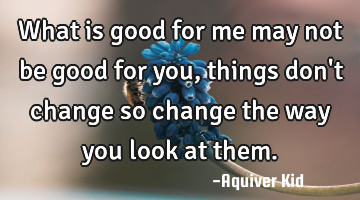 What is good for me may not be good for you, things don't change so change the way you look at..
Desire Hope Inspirational Life Opportunity
Way
Change
Look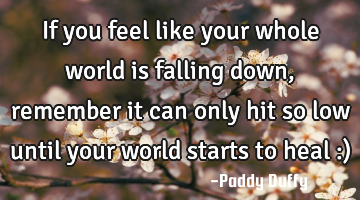 If you feel like your whole world is falling down, remember it can only hit so low until your world..
Change Confidence Truth Wisdom
World
Feel
Remember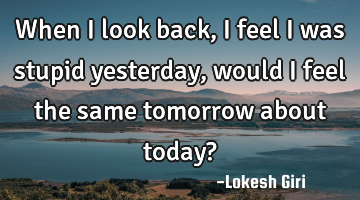 When I look back, I feel I was stupid yesterday, would I feel the same tomorrow about today?..
Feel
Look
Today
Tomorrow
Yesterday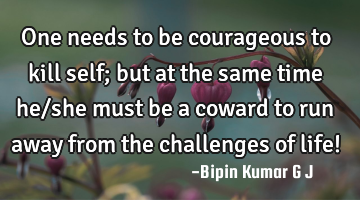 One needs to be courageous to kill self; but at the same time he/she must be a coward to run away..
Life
Time
Self
Run
Kill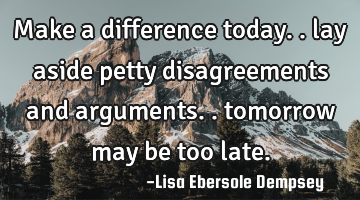 Make a difference today.. lay aside petty disagreements and arguments.. tomorrow may be too..
Family Forgiveness Friendship Inspirational Leadership
Today
Tomorrow
Difference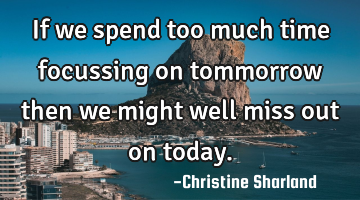 If we spend too much time focussing on tommorrow then we might well miss out on..
Time
Today
Miss
Spend