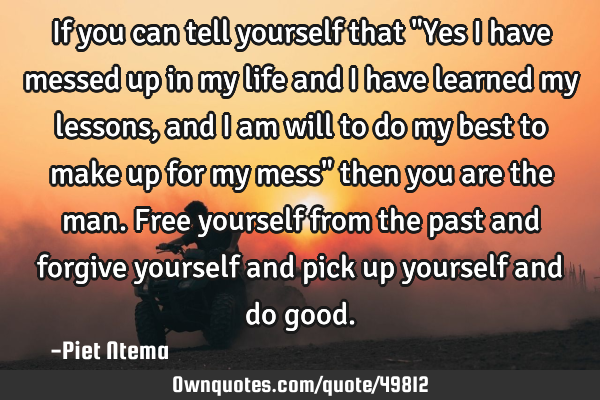 If you can tell yourself that "Yes I have messed up in my life and I have learned my lessons, and I am will to do my best to make up for my mess" then you are the man. Free yourself from the past and forgive yourself and pick up yourself and do good. -Piet Ntema
Published On: November 02nd 2014, Sunday @ 2:11:54 AM
Total Number of Views: 158
Categories: Forgiveness Freedom Life Peace
More Quotes Like this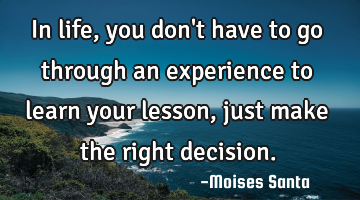 In life, you don't have to go through an experience to learn your lesson, just make the right..
Life
Learn
Experience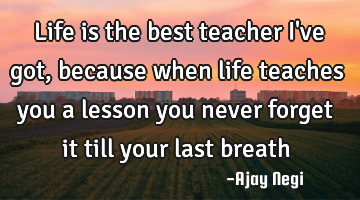 Life is the best teacher I've got, because when life teaches you a lesson you never forget it till..
Life
Forget
You know you have lived life to the fullest when you have no regrets about anything you have done..
Life
Know
Past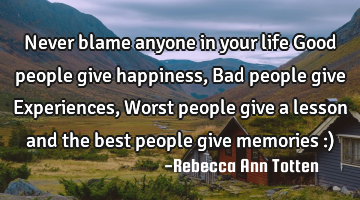 Never blame anyone in your life Good people give happiness, Bad people give Experiences, Worst..
Education Family Friendship Life Relationship
Life
People
Give
Bad
Happiness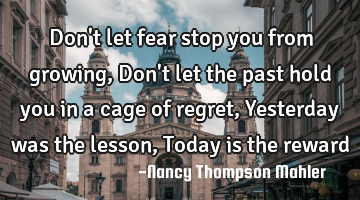 Don't let fear stop you from growing, Don't let the past hold you in a cage of regret, Yesterday..
Change Failure Forgiveness Hope Life
Stop
Today
Fear
Past
Hold
What's the use of bringing up the past? If it wasn't good then, it's not good now. Let it go and..
Life
Past
Stay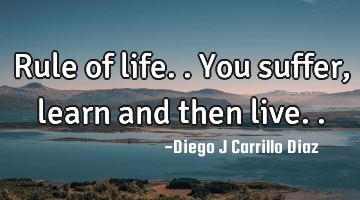 Rule of life.. You suffer, learn and then..
Confidence Goal Hope Inspirational Life
Life
Learn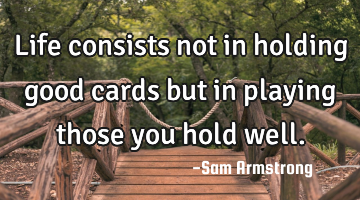 Life consists not in holding good cards but in playing those you hold..
Life
Hold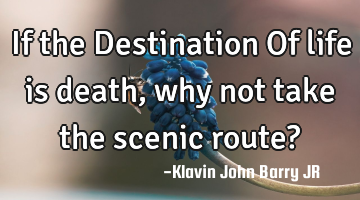 If the Destination Of life is death, why not take the scenic route?..
Life
Death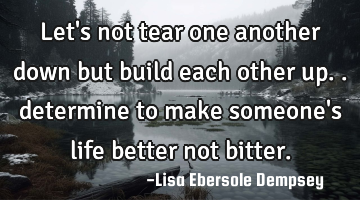 Let's not tear one another down but build each other up.. determine to make someone's life better..
Anger Forgiveness Friendship Hate Love
Life