My real self lives in the shadow of my other self which is to deal with people, only few know about my real fun side coz only few could manage to enter my world, the majority lives in the false belief,now its too late to show em the truth,i just wish to go to an unknown place with anonymous people around with my few close ones to start a chapter of my real self.... -ash
Published On: October 11th 2015, Sunday @ 4:59:35 AM
Total Number of Views: 133
More Quotes Like this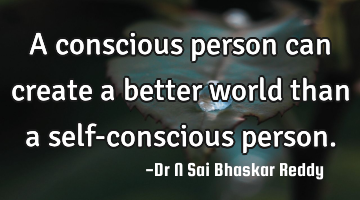 A conscious person can create a better world than a self-conscious..
World
Self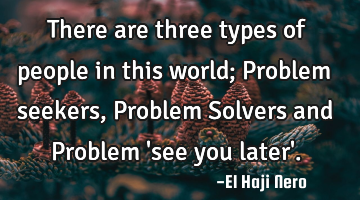 There are three types of people in this world; Problem seekers, Problem Solvers and Problem 'see..
People
World
Problem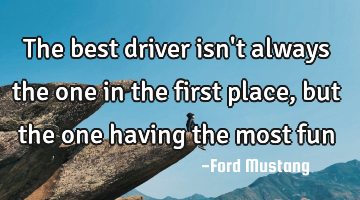 The best driver isn't always the one in the first place, but the one having the most..
Happiness Hope Inspirational Life Short
Place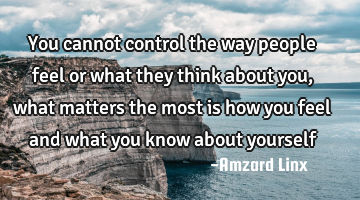 You cannot control the way people feel or what they think about you, what matters the most is how..
Confidence Goal Imagination Inspirational Wisdom
People
Know
Way
Think
Feel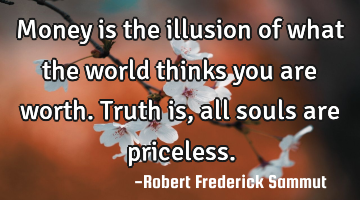 Money is the illusion of what the world thinks you are worth. Truth is, all souls are..
World
Truth
Money
Worth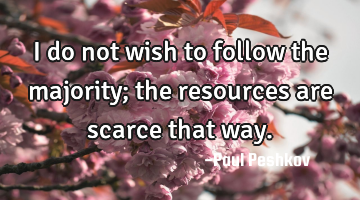 I do not wish to follow the majority; the resources are scarce that..
Courage Creativity Inspirational Life Opportunity
Way
Wish
Success is not happiness, this truth you must know. You may have everything, but what's the use of..
Happiness Inspirational Success Truth
Know
Truth
Success
Happiness
Smile