The elder, sitting on the arm of his giant sword. That stuck in the ground. Cuts it is their land, with the sword of war, who drinks human blood, it divides everything in the country, the nation, and even race, closer to the people who like to inflict pain and suffering of others. From his sword suddenly it became very black, it became a lot of human blood to flow, and opens up the darkness and eerie, frightening moans and cries from which they fled in fear of the animals and the birds flew away. And there, where the land was cut opened an abyss of violence and the human out of the ground and bleeding, and from there also came the groans and cries. Everyone who was once linked to violence and war: war, soldiers, bandits, barbarians gangsters. All the damned souls of violence, all kinds and types of violence and war out of the land, and the sword. Stupid people refused to obey, and to lay down weapons, they said they want to continue to hurt people. And the sword emits a terrible, negat -Almat
Published On: September 08th 2016, Thursday @ 10:27:59 AM
Total Number of Views: 197
Categories: Wisdom
More Quotes Like this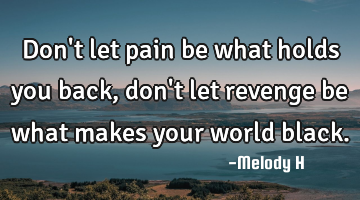 Don't let pain be what holds you back, don't let revenge be what makes your world..
World
Pain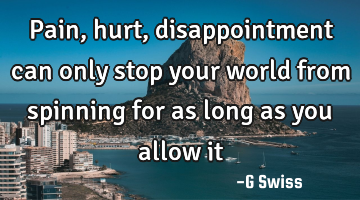 Pain, hurt, disappointment can only stop your world from spinning for as long as you allow..
World
Pain
Stop
Hurt
Rationality is a sword without handle, you won't know you're bleeding as long as you're busy..
Know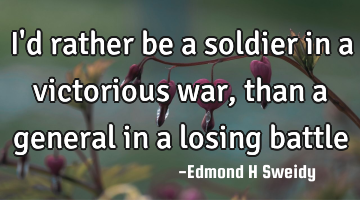 I'd rather be a soldier in a victorious war, than a general in a losing..
Inspirational Short War Wisdom
War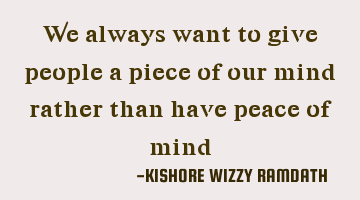 We always want to give people a piece of our mind rather than have peace of..
People
Want
Mind
Peace
Give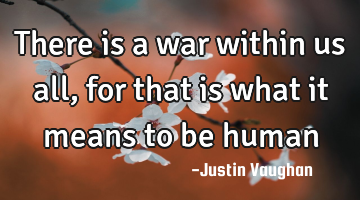 There is a war within us all, for that is what it means to be..
Human
War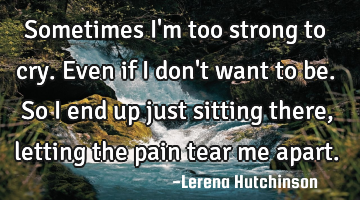 Sometimes I'm too strong to cry. Even if I don't want to be. So I end up just sitting there,..
Want
Pain
Strong
Cry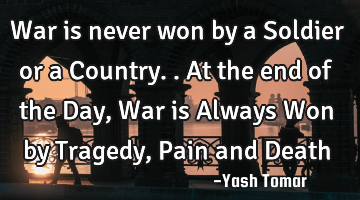 War is never won by a Soldier or a Country.. At the end of the Day, War is Always Won by Tragedy, P..
Courage Death Patience War pain
Day
Death
Pain
War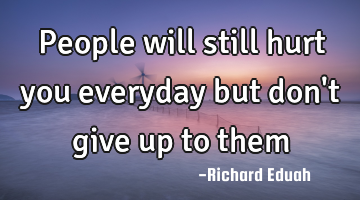 People will still hurt you everyday but don't give up to them..
Forgiveness Freedom Inspirational Short
People
Give
Hurt