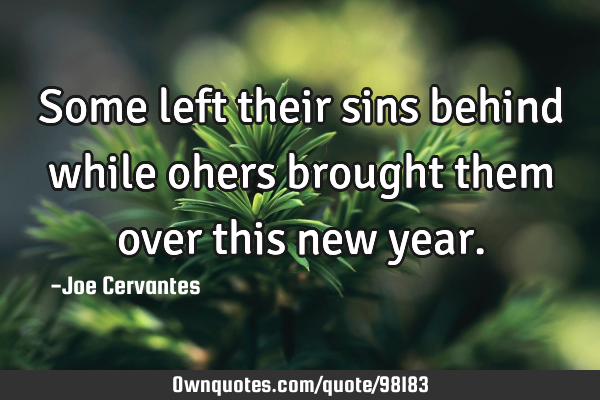 Some left their sins behind while ohers brought them over this new year. -Joe Cervantes
Published On: January 01st 2017, Sunday @ 6:01:22 AM
Total Number of Views: 64
Categories: Religion
More Quotes Like this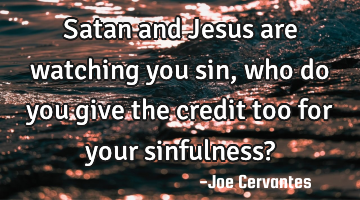 Satan and Jesus are watching you sin, who do you give the credit too for your sinfulness?..
Give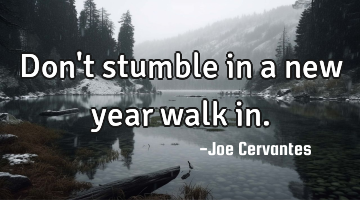 Don't stumble in a new year walk..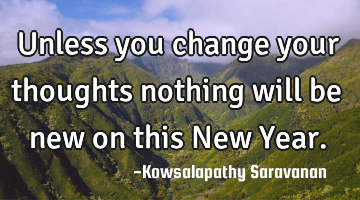 Unless you change your thoughts nothing will be new on this New Y..
Change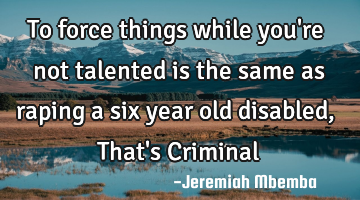 To force things while you're not talented is the same as raping a six year old disabled, That's C..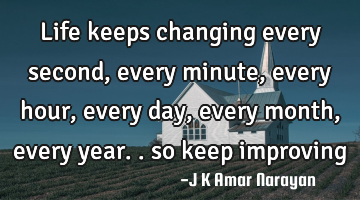 Life keeps changing every second, every minute, every hour, every day, every month, every year.. so..
Life
Day
Keep
Second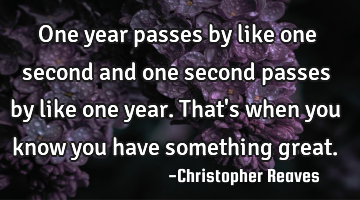 One year passes by like one second and one second passes by like one year. That's when you know you..
Know
Second