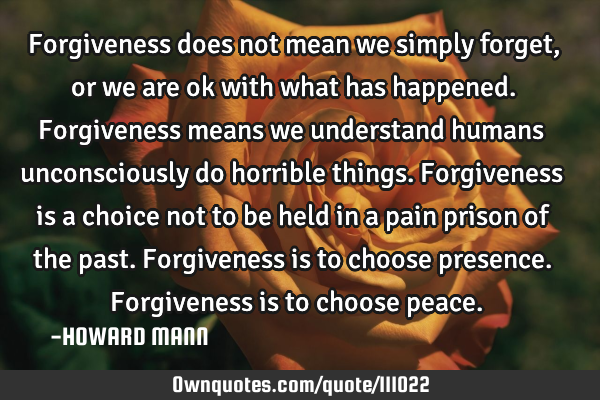 Forgiveness does not mean we simply forget, or we are ok with what has happened. Forgiveness means we understand humans unconsciously do horrible things. Forgiveness is a choice not to be held in a pain prison of the past. Forgiveness is to choose presence. Forgiveness is to choose peace. -HOWARD MANN
Published On: June 03rd 2017, Saturday @ 9:50:40 AM
Total Number of Views: 74
Categories: Forgiveness Inspirational Peace
Keywords: Peace Pain Past Understand Forget Choice Forgiveness
More Quotes Like this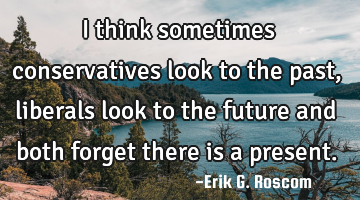 I think sometimes conservatives look to the past, liberals look to the future and both forget there..
Life Patriotism Philosophy Politics
Think
Look
Future
Past
Forget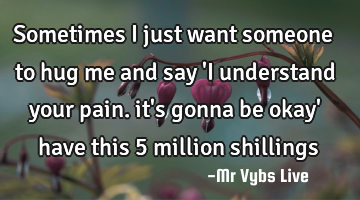 Sometimes I just want someone to hug me and say 'I understand your pain. it's gonna be okay' have..
Funny Life Love Relationship falling in love
Want
Pain
Understand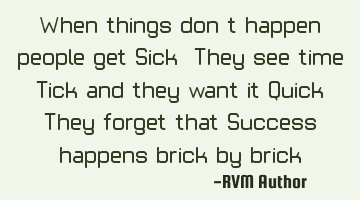 When things don't happen, people get Sick. They see time Tick and they want it Quick. They forget..
Inspirational Philosophy Success Time
People
Time
Want
Success
Forget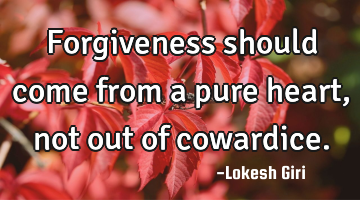 Forgiveness should come from a pure heart, not out of..
Heart
Forgiveness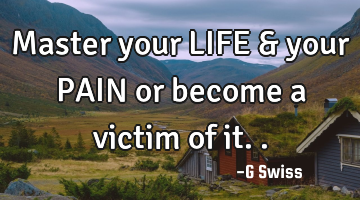 Master your LIFE & your PAIN or become a victim of..
Anger Forgiveness Inspirational Life Sad
Life
Pain
God is peace; religion is man's attempt to commune with God; and war is the worst result of man's..
Faith Failure God History Inspirational
God
Peace
Failure
War
Religion