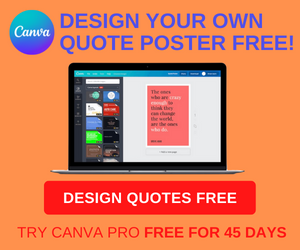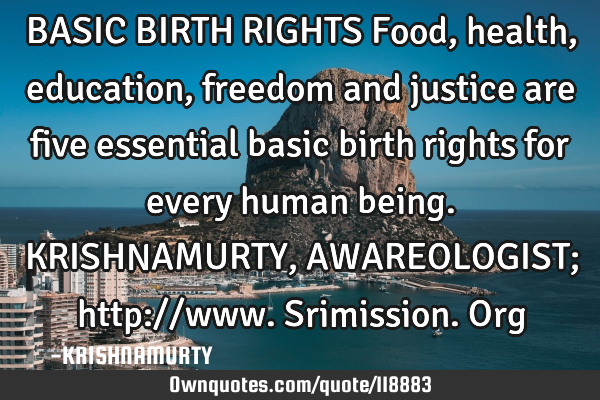 BASIC BIRTH RIGHTS Food, health, education, freedom and justice are five essential basic birth rights for every human being. KRISHNAMURTY, AWAREOLOGIST; http://www.srimission.org -KRISHNAMURTY
Published On: September 14th 2017, Thursday @ 7:39:58 AM
Total Number of Views: 87
Categories: Education Goal Life Success Wisdom
More Quotes Like this
I choose to smile at the world and its teeth than being grumpy and unsatisfied because anger peals..
Confidence Courage Forgiveness Life
World
Being
Human
Smile
Anger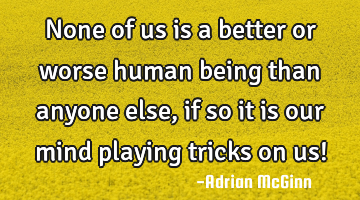 None of us is a better or worse human being than anyone else, if so it is our mind playing tricks..
Inspirational Life Philosophy Relationship Success
Being
Mind
Human
Worse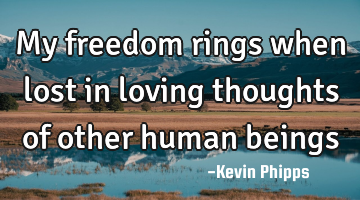 My freedom rings when lost in loving thoughts of other human..
Human
Freedom
Lost
Loving
A human being who trades away individuality for conformity is nothing but a..
Freedom Happiness Opportunity Success
Being
Human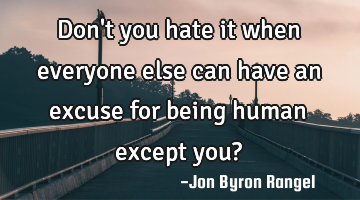 Don't you hate it when everyone else can have an excuse for being human except you?..
Being
Human
Hate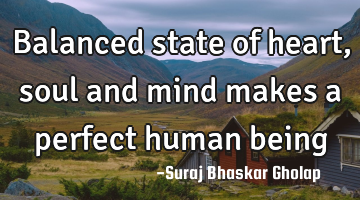 Balanced state of heart, soul and mind makes a perfect human..
Heart
Being
Mind
Human
Soul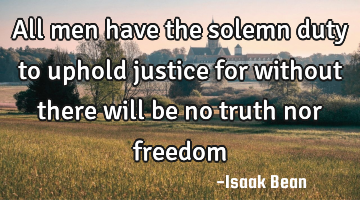 All men have the solemn duty to uphold justice for without there will be no truth nor..
Courage Faith Freedom Truth Wisdom
Truth
Men
Freedom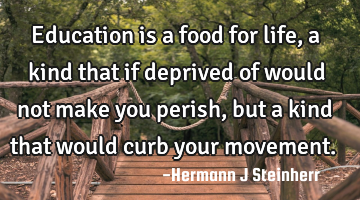 Education is a food for life, a kind that if deprived of would not make you perish, but a kind that..
Life
Education
Food