Mantra Chanting is therapeutic. It energizes the body, purifies the mind and cleans the soul -Fal Rana
Published On: December 22nd 2017, Friday @ 11:03:36 AM
Total Number of Views: 45
Categories: God
More Quotes Like this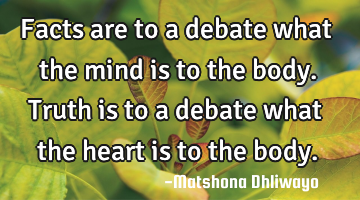 Facts are to a debate what the mind is to the body. Truth is to a debate what the heart is to the..
Heart
Mind
Truth
Body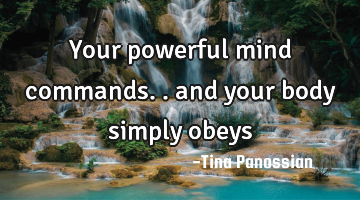 Your powerful mind commands.. and your body simply..
Freedom Goal Philosophy Truth mind
Mind
Body
Powerful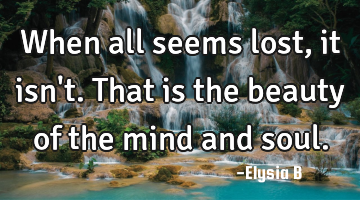 When all seems lost, it isn't. That is the beauty of the mind and..
Mind
Soul
Beauty
Lost
Disarm me from the evils of my conscious mind so I can embrace my pure soul and engorge in the..
Mind
Peace
Soul
Silence
Embrace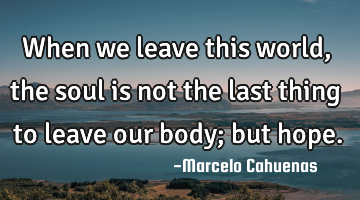 When we leave this world, the soul is not the last thing to leave our body; but..
World
Soul
Hope
Body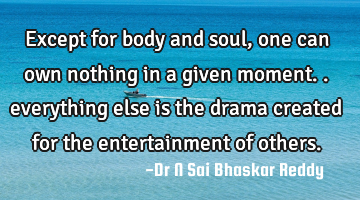 Except for body and soul, one can own nothing in a given moment.. everything else is the drama..
Soul
Moment
Body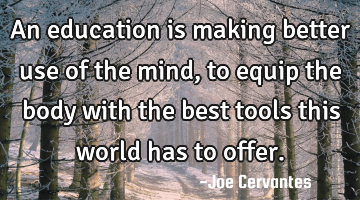 An education is making better use of the mind, to equip the body with the best tools this world has..
World
Mind
Body
Education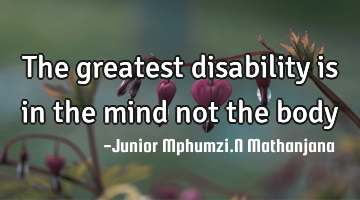 The greatest disability is in the mind not the..
Mind
Body