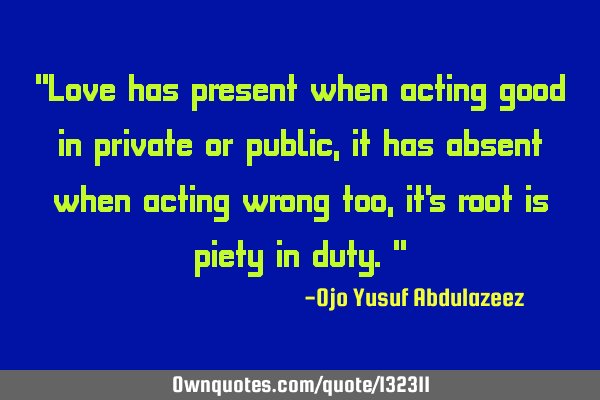 "Love has present when acting good in private or public, it has absent when acting wrong too, it's root is piety in duty." -Ojo Yusuf Abdulazeez
Published On: April 12th 2018, Thursday @ 7:27:11 AM
Total Number of Views: 42
Categories: Love
More Quotes Like this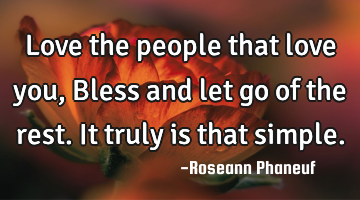 Love the people that love you, Bless and let go of the rest. It truly is that..
Desire Dreams Happiness Love Peace
Love
People
Love will die if held too tightly , love will fly if held too..
Love Philosophy Relationship Short
Love
Die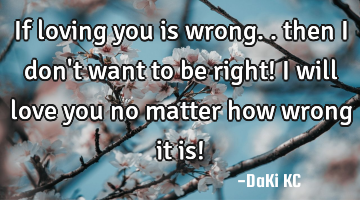 If loving you is wrong.. then I don't want to be right! I will love you no matter how wrong it is!..
Love
Want
Matter
Wrong
Loving