I try, i really do. maybe you dont see it but I feel it. i try to make everybody happy, to make my parents proud, to be a good person, but you see i do that for everybody else. But what do i do for myself? Nothing i always forget myself. I know its not good but i cannot help it. because if i did something for myself i would need a really long time and i would see things in myself that i knew but didnt want to realise. Like i make myself think i am happy, that i am not tired, that i am ok. But actually i am not. You are never gonna see any of that. You know why? When i show you i am vulnerable. I know you are gonna hurt me when i show you so i hide it. i hide it so good that even i cannot find it anymore. Its all an act for you and for me. -anonymous
Published On: May 20th 2018, Sunday @ 3:09:27 PM
Total Number of Views: 41
Categories: Courage Family Life Truth
More Quotes Like this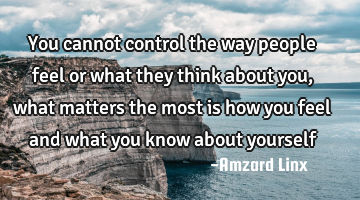 You cannot control the way people feel or what they think about you, what matters the most is how..
Confidence Goal Imagination Inspirational Wisdom
People
Know
Way
Think
Feel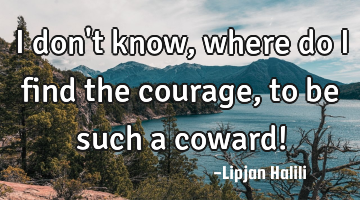 I don't know, where do I find the courage, to be such a coward!..
Anger Courage Failure Funny Life
Know
Find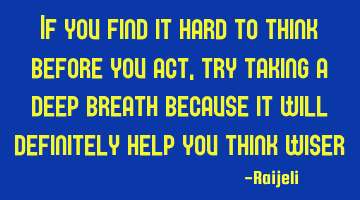 If you find it hard to think before you act, try taking a deep breath because it will definitely..
Think
Find
Try
Help
Act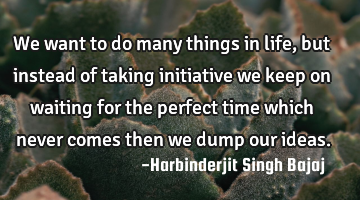 We want to do many things in life, but instead of taking initiative we keep on waiting for the..
Inspirational Life Opportunity Truth
Life
Time
Want
Keep
Waiting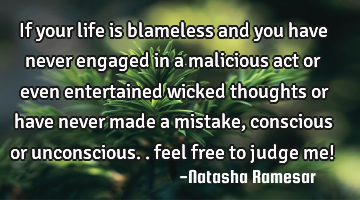 If your life is blameless and you have never engaged in a malicious act or even entertained wicked..
Life
Feel
Act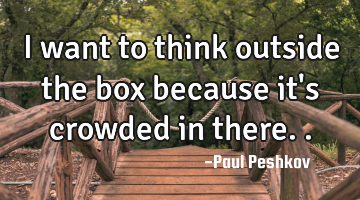 I want to think outside the box because it's crowded in..
Confidence Courage Creativity Funny Imagination
Want
Think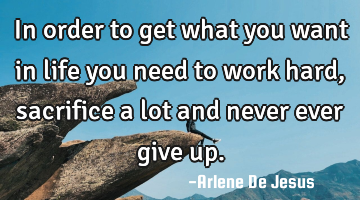 In order to get what you want in life you need to work hard, sacrifice a lot and never ever give..
Life
Want
Need
Give
Work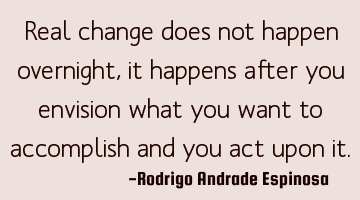 Real change does not happen overnight, it happens after you envision what you want to accomplish..
Change Dreams Education Goal Life
Want
Change
Act