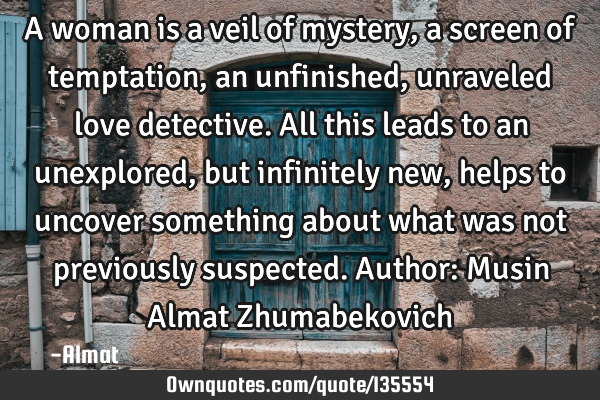 A woman is a veil of mystery, a screen of temptation, an unfinished, unraveled love detective. All this leads to an unexplored, but infinitely new, helps to uncover something about what was not previously suspected. Author: Musin Almat Zhumabekovich -Almat
Published On: June 09th 2018, Saturday @ 7:52:52 AM
Total Number of Views: 41
Categories: Wisdom
More Quotes Like this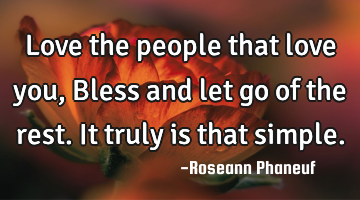 Love the people that love you, Bless and let go of the rest. It truly is that..
Desire Dreams Happiness Love Peace
Love
People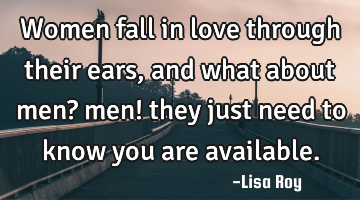 Women fall in love through their ears, and what about men? men! they just need to know you are..
Love
Know
Need
Men
Women
Love? Love is still a mystery, but when I'm with you every day is a DEFINITION..
Love
Day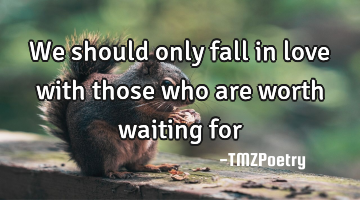 We should only fall in love with those who are worth waiting for..
Friendship Inspirational Life Relationship Wisdom
Love
Worth
Waiting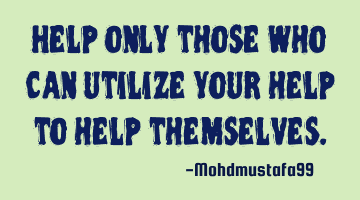 Help only those who can utilize your help to help..
Goal Inspirational Opportunity Short Wisdom
Help