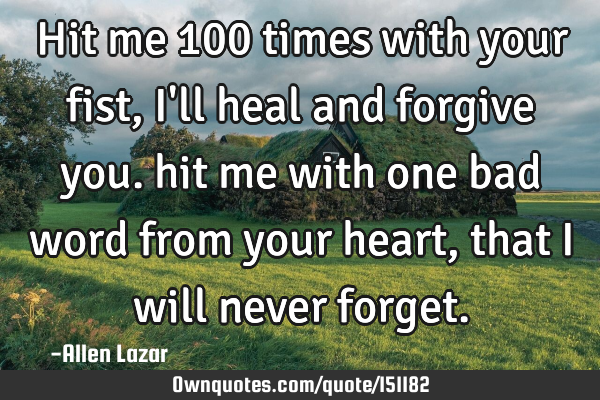 Hit me 100 times with your fist, I'll heal and forgive you. hit me with one bad word from your heart, that I will never forget. -Allen Lazar
Published On: February 04th 2019, Monday @ 5:11:07 AM
Total Number of Views: 20
Categories: Relationship Truth Wisdom heart break
Keywords: Heart Bad Forget Forgive Heal Keyphrases: Your Heart
More Quotes Like this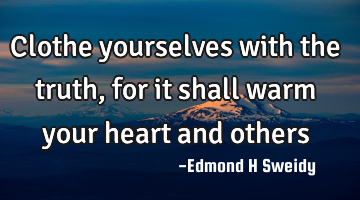 Clothe yourselves with the truth, for it shall warm your heart and..
Heart Love Philosophy Religion Short
Heart
Truth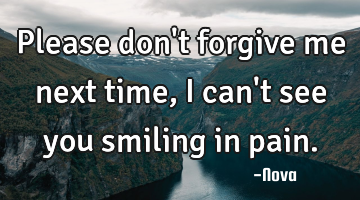 Please don't forgive me next time, I can't see you smiling in..
Time
Pain
Forgive
Giving humans too much of your time, makes them forget how privileged they..
Time
Forget
Giving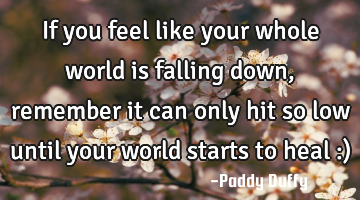 If you feel like your whole world is falling down, remember it can only hit so low until your world..
Change Confidence Truth Wisdom
World
Feel
Remember
Success is what you achieve, and beauty what you inherit. So it's up to you, you give importance to..
Life Love Marriage Opportunity Relationship
Time
Give
Success
Beauty
Achieve
When hate fills your mind don't forget you have a..
Hate Heart Imagination Philosophy Short
Heart
Mind
Hate
Forget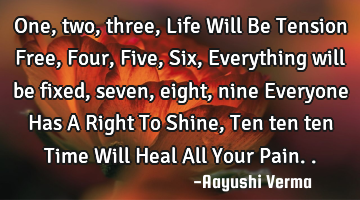 One, two, three, Life Will Be Tension Free, Four, Five, Six, Everything will be fixed, seven, eight,..
Life
Time
Pain