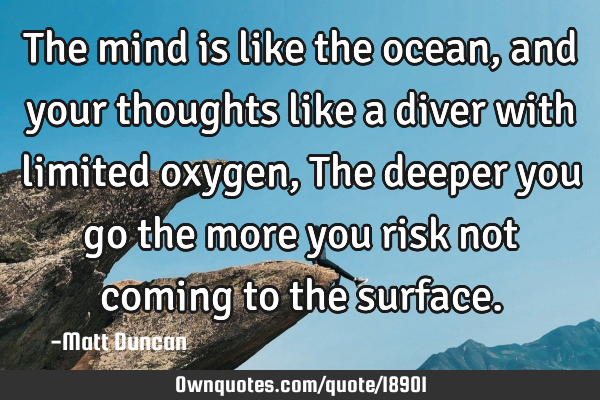 The mind is like the ocean, and your thoughts like a diver with limited oxygen, The deeper you go the more you risk not coming to the surface. -matt duncan
Published On: March 22nd 2013, Friday @ 3:46:01 PM
Total Number of Views: 152
Categories: Life Philosophy
Keywords: Mind
More Quotes Like this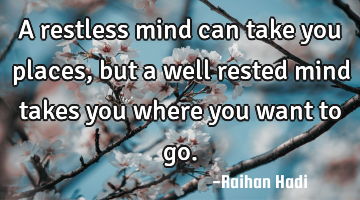 A restless mind can take you places, but a well rested mind takes you where you want to..
Life Optimism Patience Philosophy Success
Want
Mind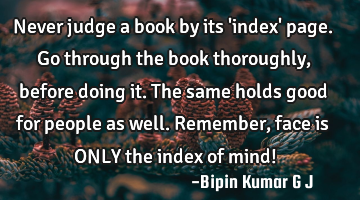 Never judge a book by its 'index' page. Go through the book thoroughly, before doing it. The same..
People
Mind
Face
Remember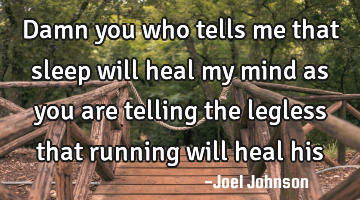 Damn you who tells me that sleep will heal my mind as you are telling the legless that running will..
Anger Failure Life Philosophy Sad
Mind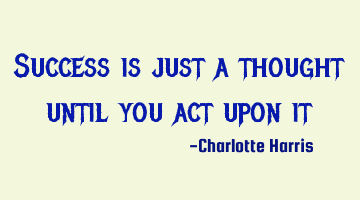 Success is just a thought until you act upon..
Business Change Goal Short Success
Success
Thought
Act
All your wrong doings are being watched by the messenger of GOD who is sitting deep in your mind in..
Faith God Inspirational Philosophy Fear
God
Being
Mind
Soul
Wrong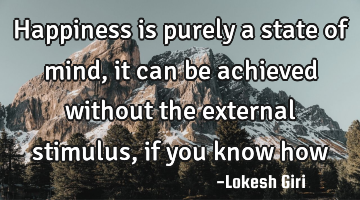 Happiness is purely a state of mind, it can be achieved without the external stimulus, if you know..
Happiness Philosophy Short Wisdom
Know
Mind
Happiness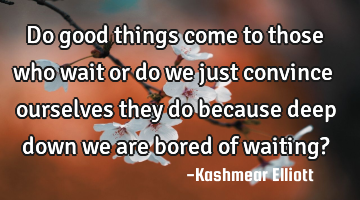 Do good things come to those who wait or do we just convince ourselves they do because deep down we..
Waiting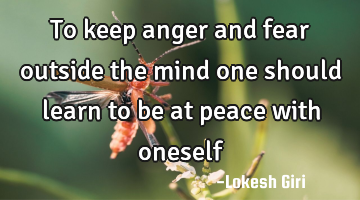 To keep anger and fear outside the mind one should learn to be at peace with..
Anger Peace Philosophy Short Wisdom
Mind
Peace
Keep
Learn
Fear
When hate fills your mind don't forget you have a..
Hate Heart Imagination Philosophy Short
Heart
Mind
Hate
Forget