Fear reduces your confidence and and when your confidence is weak you often fail. -Sourabh kumar
Published On: November 24th 2013, Sunday @ 10:34:29 PM
Total Number of Views: 87
Categories: Confidence Fear
Keywords: Fear Fail Weak Confidence
More Quotes Like this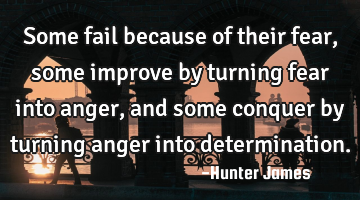 Some fail because of their fear, some improve by turning fear into anger, and some conquer by..
Anger Inspirational Success Fear
Fear
Fail
Anger
Determination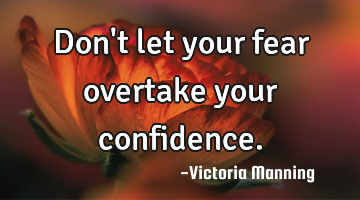 Don't let your fear overtake your..
Fear
Confidence
Fear of failure makes you lose the confidence, but losing as a fighter makes you gain the..
Fear
Failure
Confidence
Losing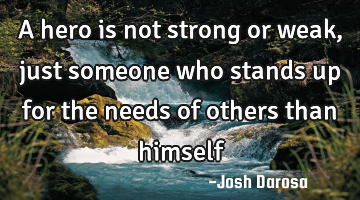 A hero is not strong or weak, just someone who stands up for the needs of others than..
Confidence Imagination Short Wisdom
Strong
Weak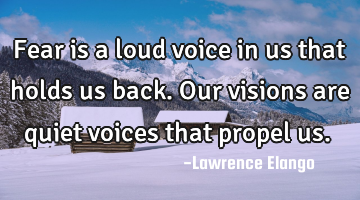 Fear is a loud voice in us that holds us back. Our visions are quiet voices that propel..
Fear
Cowards aren't those who speak truth without fear; weaklings are those who jump from truth to lie..
Truth
Fear
Face
Lie
Speak
Challenges do not make us strong or weak; they simply make us discover who we really are; either..
Courage Faith Hope Imagination Life
Strong
Weak
Don't live in the shadow of fear, because fear might be the only thing stopping you from realizing..
Fear