Peace is a lie and will never exist unless we burn humanity, and then restart. There will always be war, for human nature requires for at least one person to want to rule over it all. The only 'peace' is safety which may only be attained by people who are to willing risk their own life for others. All soldiers 'good, bad, Nazi, ally' , they all are heroes in a way. -Payton Vaughn
Published On: March 23rd 2011, Wednesday @ 8:32:29 PM
Total Number of Views: 296
Categories: Philosophy War
Keywords: Life People Want Way Peace Bad Human Nature War Lie Exist Humanity Willing
More Quotes Like this
If you want people to remember you a certain way, then live your life the way you want to be..
Life
People
Want
Way
Remember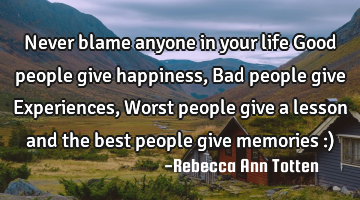 Never blame anyone in your life Good people give happiness, Bad people give Experiences, Worst..
Education Family Friendship Life Relationship
Life
People
Give
Bad
Happiness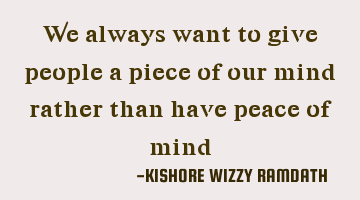 We always want to give people a piece of our mind rather than have peace of..
People
Want
Mind
Peace
Give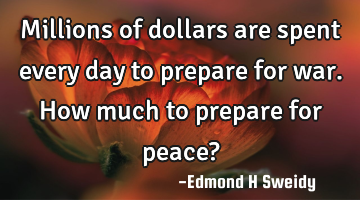 Millions of dollars are spent every day to prepare for war. How much to prepare for peace?..
Hate Peace Philosophy Politics Short
Day
Peace
War
God is peace; religion is man's attempt to commune with God; and war is the worst result of man's..
Faith Failure God History Inspirational
God
Peace
Failure
War
Religion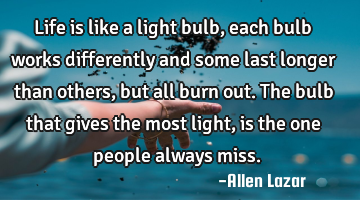 Life is like a light bulb, each bulb works differently and some last longer than others, but all..
Philosophy Truth Wisdom Work reality
Life
People
Light
Miss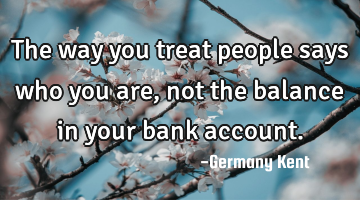 The way you treat people says who you are, not the balance in your bank..
Leadership Philosophy Success Truth Wisdom
People
Way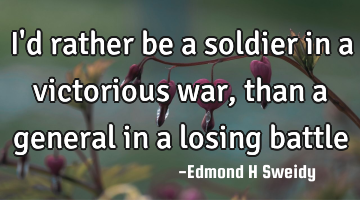 I'd rather be a soldier in a victorious war, than a general in a losing..
Inspirational Short War Wisdom
War
Losing