Those who give purpose to starting a war are only giving excuses to hide the truth that those who believe in peace will never accept because of their lack of will, the truth being mankind will always wage war on one another because it is in our nature. As long as man exists war is inevitable and therefore peace does not exist. For peace to exist man must perish. -Christopher Joesph Agruso
Published On: June 09th 2010, Wednesday @ 4:38:39 AM
Total Number of Views: 210
Keywords: Being Peace Give Truth Believe Nature War Accept Giving Purpose Exist Hide Lack
More Quotes Like this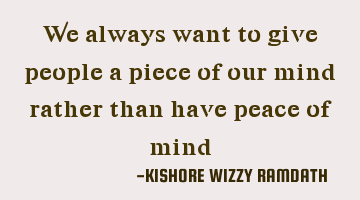 We always want to give people a piece of our mind rather than have peace of..
People
Want
Mind
Peace
Give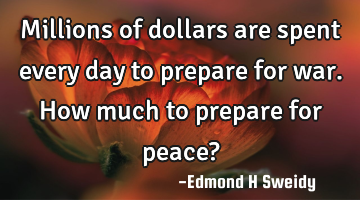 Millions of dollars are spent every day to prepare for war. How much to prepare for peace?..
Hate Peace Philosophy Politics Short
Day
Peace
War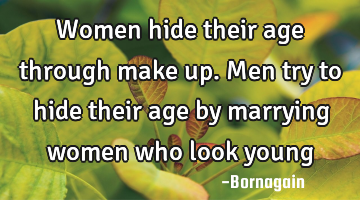 Women hide their age through make up. Men try to hide their age by marrying women who look..
Look
Try
Men
Women
Age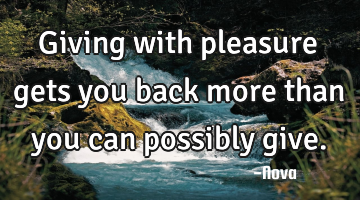 Giving with pleasure gets you back more than you can possibly..
Give
Giving
God is peace; religion is man's attempt to commune with God; and war is the worst result of man's..
Faith Failure God History Inspirational
God
Peace
Failure
War
Religion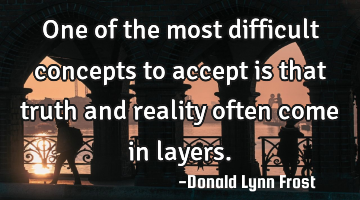 One of the most difficult concepts to accept is that truth and reality often come in..
Inspirational Short Truth reality
Truth
Reality
Accept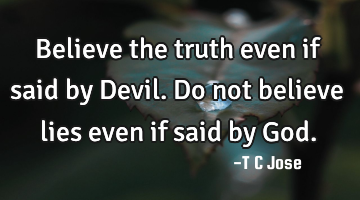 Believe the truth even if said by Devil. Do not believe lies even if said by G..
God
Truth
Believe
Religion is where others tell you what to believe, how to live, what is 'truth'. Being true to..
Life
Being
Truth
Believe
Religion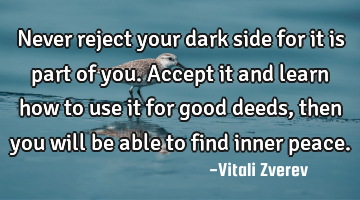 Never reject your dark side for it is part of you. Accept it and learn how to use it for good deeds,..
Peace
Find
Learn
Accept
Able