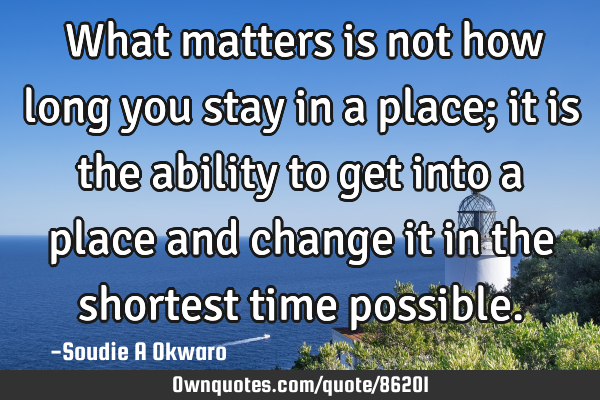 ​What matters is not how long you stay in a place; it is the ability to get into a place and change it in the shortest time possible. -Soudie A Okwaro
Published On: July 25th 2016, Monday @ 1:01:17 PM
Total Number of Views: 122
Categories: Change Philosophy
Keywords: Time Change Place Stay Possible Ability
More Quotes Like this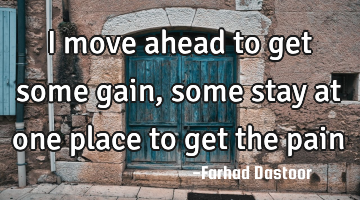 I move ahead to get some gain, some stay at one place to get the pain..
Pain
Place
Stay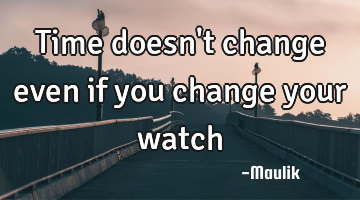 Time doesn't change even if you change your..
Time
Change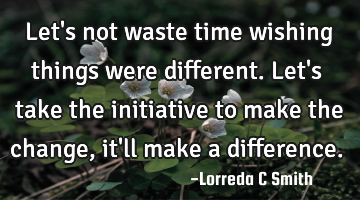 Let's not waste time wishing things were different. Let's take the initiative to make the change,..
Time
Change
Different
Difference
Waste
It's impossible to change the world but it is possible to change ourselves by looking at the world..
Change Creativity Dreams Opportunity
World
Change
Different
Looking
Impossible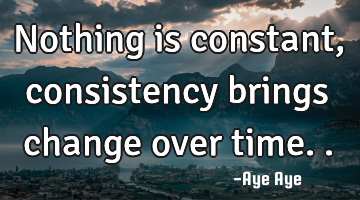 Nothing is constant, consistency brings change over..
Change Creativity Philosophy Time
Time
Change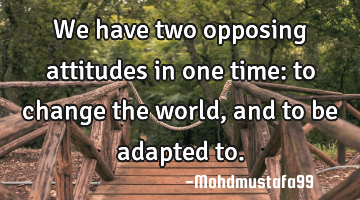 We have two opposing attitudes in one time: to change the world, and to be adapted..
World
Time
Change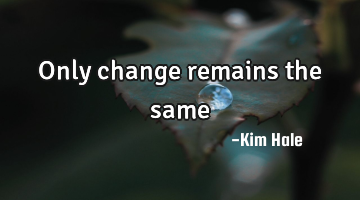 Only change remains the..
Change Life Philosophy Short One liners
Change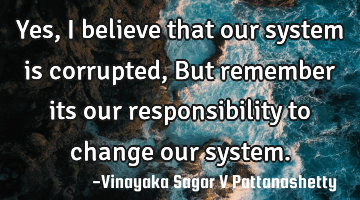 Yes, I believe that our system is corrupted, But remember its our responsibility to change our..
Change Hope Optimism Philosophy Politics
Change
Believe
Remember
People and things change but principles and values remain unchanged. Always uphold..
People
Change
Remain