1. Evil in thinking. Evil is - selfish. Selfishness generated resentment. 2. Selfishness - this is the way of evil, loneliness pseudo happiness. Generosity - a path of goodness. 3. A person who does not need anything from you. Such a person can be trusted. 4. Life - a drop in the inevitability, in the ever-laughing injustice. 5. Evil thinks of himself, the good of all 6. The Company - is a complex mosaic that is impossible to collect. Due to the very different parts, it is impossible to see a perfect picture of the world. Musin Almat Zhumabekovich -Almat
Published On: August 31st 2016, Wednesday @ 9:13:48 AM
Total Number of Views: 128
Categories: Wisdom
More Quotes Like this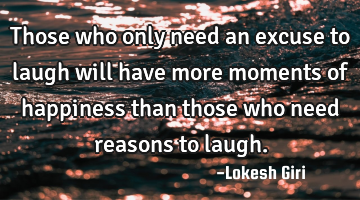 Those who only need an excuse to laugh will have more moments of happiness than those who need..
Need
Happiness
Laugh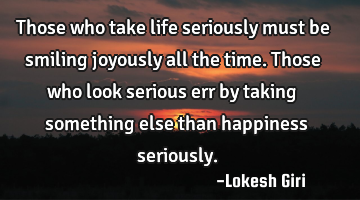 Those who take life seriously must be smiling joyously all the time. Those who look serious err by..
Life
Time
Look
Happiness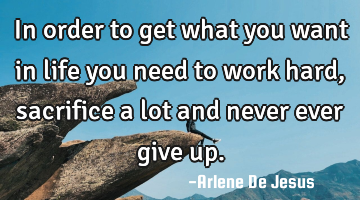 In order to get what you want in life you need to work hard, sacrifice a lot and never ever give..
Life
Want
Need
Give
Work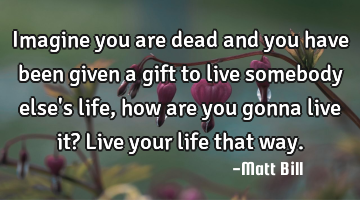 Imagine you are dead and you have been given a gift to live somebody else's life, how are you gonna..
Life
Way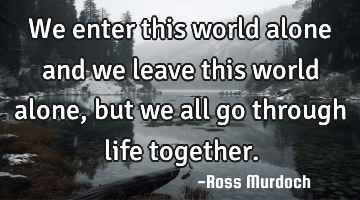 We enter this world alone and we leave this world alone, but we all go through life..
Life
World
Together
Alone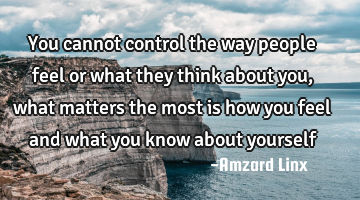 You cannot control the way people feel or what they think about you, what matters the most is how..
Confidence Goal Imagination Inspirational Wisdom
People
Know
Way
Think
Feel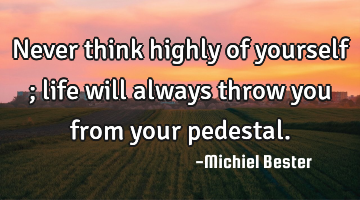 Never think highly of yourself ; life will always throw you from your..
Business Life Short Success Truth
Life
Think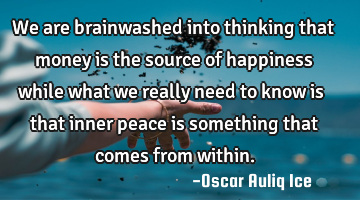 We are brainwashed into thinking that money is the source of happiness while what we really need to..
Know
Need
Peace
Happiness
Money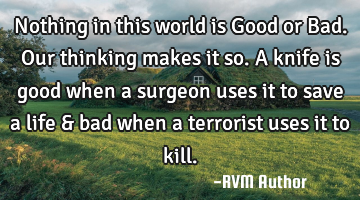 Nothing in this world is Good or Bad. Our thinking makes it so. A knife is good when a surgeon uses..
Life
World
Bad
Thinking