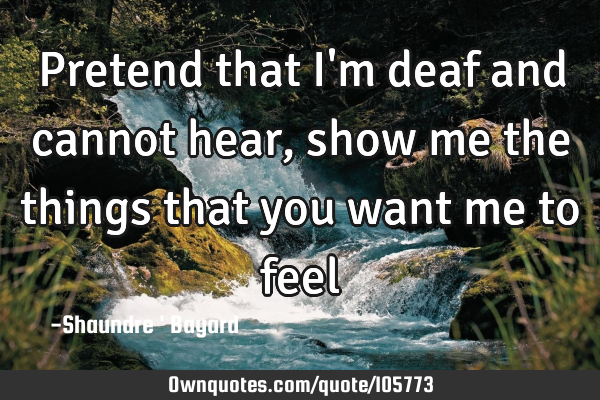 Pretend that I'm deaf and cannot hear, show me the things that you want me to feel -Shaundre \' Bayard
Published On: March 23rd 2017, Thursday @ 8:06:32 AM
Total Number of Views: 61
Categories: Heart Relationship Short Truth
Keywords: Want Feel
More Quotes Like this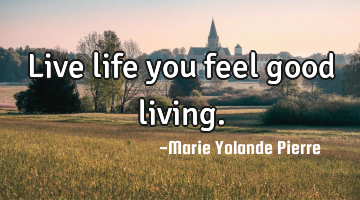 Live life you feel good..
Inspirational Life Love Relationship Short
Life
Feel
Living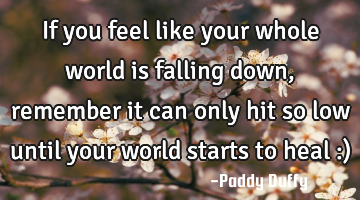 If you feel like your whole world is falling down, remember it can only hit so low until your world..
Change Confidence Truth Wisdom
World
Feel
Remember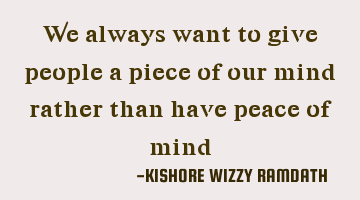 We always want to give people a piece of our mind rather than have peace of..
People
Want
Mind
Peace
Give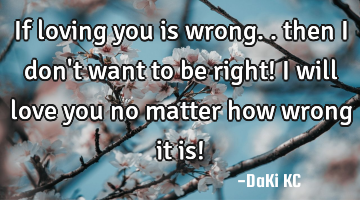 If loving you is wrong.. then I don't want to be right! I will love you no matter how wrong it is!..
Love
Want
Matter
Wrong
Loving
You are everything I could want. but, I don't want someone who is completely perfect; I want..
Desire Heart Life Love Relationship
Want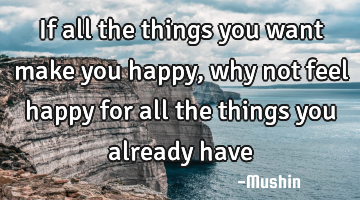 If all the things you want make you happy, why not feel happy for all the things you already..
Want
Feel
Happy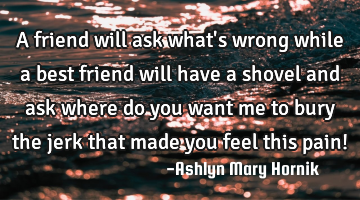 A friend will ask what's wrong while a best friend will have a shovel and ask where do you want me..
Want
Feel
Pain
Wrong
Friend
That who feels cautious to say the truth; doesn't of course feel cautious to..
Feel
Truth
Lie