It is futile to go to churches where every emphasis is laid on miracles rather than on principles. Miracles may fill you for a period of time but not forever -Sunday Adelaja
Published On: August 13th 2017, Sunday @ 11:30:24 PM
Total Number of Views: 109
Categories: Creativity Goal History Opportunity Truth
More Quotes Like this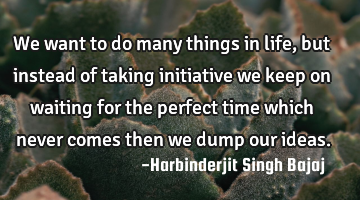 We want to do many things in life, but instead of taking initiative we keep on waiting for the..
Inspirational Life Opportunity Truth
Life
Time
Want
Keep
Waiting
Success is what you achieve, and beauty what you inherit. So it's up to you, you give importance to..
Life Love Marriage Opportunity Relationship
Time
Give
Success
Beauty
Achieve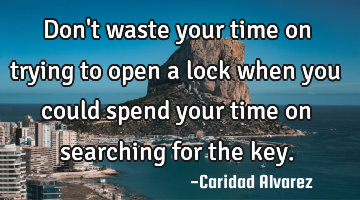 Don't waste your time on trying to open a lock when you could spend your time on searching for the..
Goal Life Opportunity Time Truth
Time
Trying
Open
Spend
Fear is a powerful illusion that one must rid himself of or his mind will be forever bound by the..
Time
Mind
Fear
Forever
Exist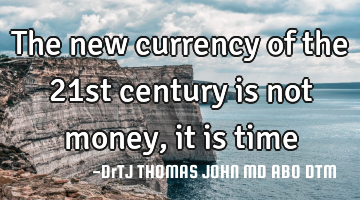 The new currency of the 21st century is not money, it is..
Business Goal Leadership Life Short
Time
Money
They say time and tide wait for nun! but I ask why discrimination?..
Time
Wait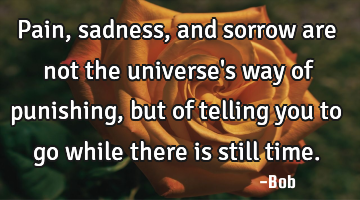 Pain, sadness, and sorrow are not the universe's way of punishing, but of telling you to go while..
Courage Goal Hope Optimism Sad
Time
Way
Pain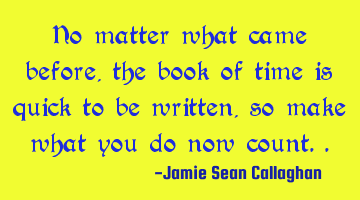 No matter what came before, the book of time is quick to be written, so make what you do now..
Death Goal Inspirational Life Philosophy
Time
Matter
Book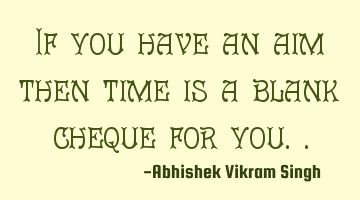 If you have an aim then time is a blank cheque for..
Goal Opportunity Short One liners
Time