Courage is found in everyone. When some one doubts themselves they lose the gift of courage and become cowards. True courage is obtained by removing all the fear in your mind and all the doubt in your soul and disregarding your safety for the protection of others, only then can one become a true symbol of courage and face the task at hand and become a hero. -Christopher Joesph Agruso
Published On: June 09th 2010, Wednesday @ 5:31:53 AM
Total Number of Views: 207
Categories: Courage
More Quotes Like this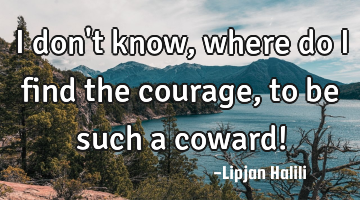 I don't know, where do I find the courage, to be such a coward!..
Anger Courage Failure Funny Life
Know
Find
Courage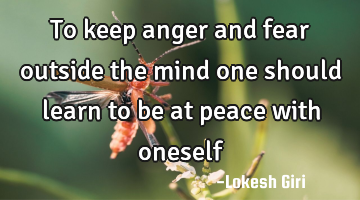 To keep anger and fear outside the mind one should learn to be at peace with..
Anger Peace Philosophy Short Wisdom
Mind
Peace
Keep
Learn
Fear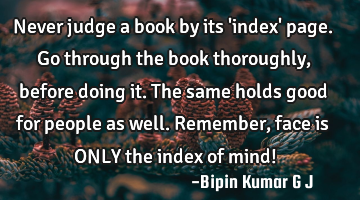 Never judge a book by its 'index' page. Go through the book thoroughly, before doing it. The same..
People
Mind
Face
Remember
Judge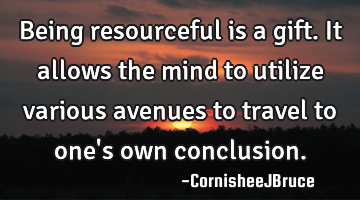 Being resourceful is a gift. It allows the mind to utilize various avenues to travel to one's own..
Education Funny Inspirational Optimism Witty
Being
Mind
Gift
Fear is a powerful illusion that one must rid himself of or his mind will be forever bound by the..
Time
Mind
Fear
Forever
Exist
Fear & Doubt are paralyzing feelings that if you allow to overtake your mind, will only leave you..
Mind
Fear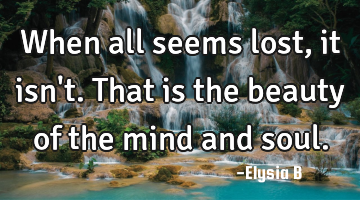 When all seems lost, it isn't. That is the beauty of the mind and..
Mind
Soul
Beauty
Lost