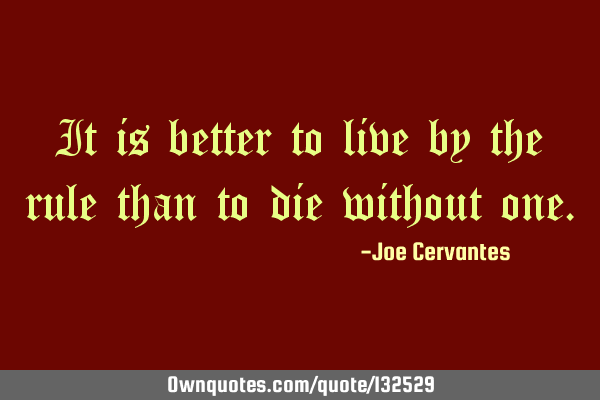 It is better to live by the rule than to die without one. -Joe Cervantes
Published On: April 15th 2018, Sunday @ 8:02:42 AM
Total Number of Views: 49
Categories: Hope Life Success Wisdom
More Quotes Like this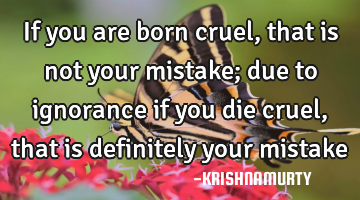 If you are born cruel, that is not your mistake; due to ignorance if you die cruel, that is..
Inspirational Life Success Truth Wisdom
Die
Born
Mistake
Ignorance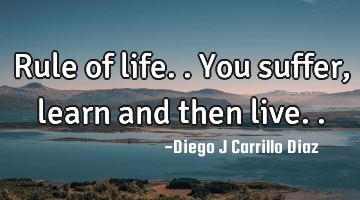 Rule of life.. You suffer, learn and then..
Confidence Goal Hope Inspirational Life
Life
Learn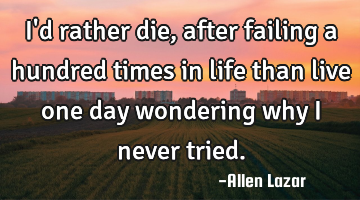 I'd rather die, after failing a hundred times in life than live one day wondering why I never..
Life
Day
Die
Life may go on, but how do any of us know that the world won't cease to exist when we die for..
Life Philosophy Short Truth Wisdom
Life
Know
World
Die
Exist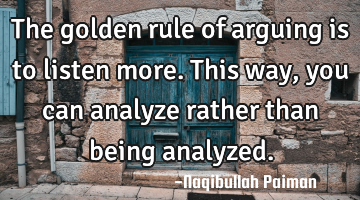 The golden rule of arguing is to listen more. This way, you can analyze rather than being..
Way
Being
Listen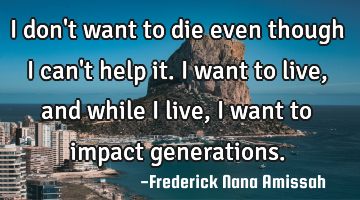 I don't want to die even though I can't help it. I want to live, and while I live, I want to impact..
Want
Die
Help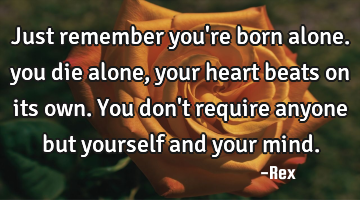 Just remember you're born alone. you die alone, your heart beats on its own. You don't require..
Inspirational Philosophy Success Wisdom
Heart
Mind
Die
Remember
Alone
It's better to die and live like a ghost than to be alive and live like..
Death Hope Life Sad One liners
Die
Dead
Alive