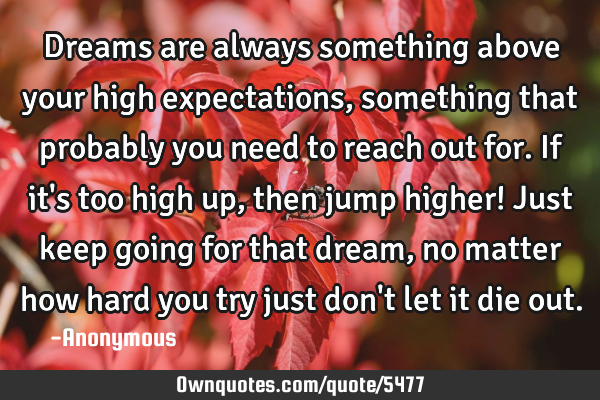 Dreams are always something above your high expectations, something that probably you need to reach out for. If it's too high up, then jump higher! Just keep going for that dream, no matter how hard you try just don't let it die out. -anonymous
Published On: June 24th 2011, Friday @ 6:03:20 PM
Total Number of Views: 245
Categories: Desire Dreams Hope Life Patience Peace
Keywords: Need Keep Matter Try Die Dream Reach Keyphrases: No Matter How
More Quotes Like this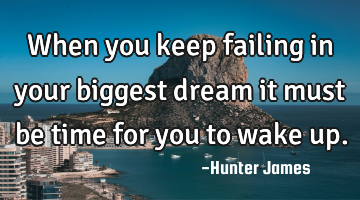 When you keep failing in your biggest dream it must be time for you to wake..
Time
Keep
Dream
Wake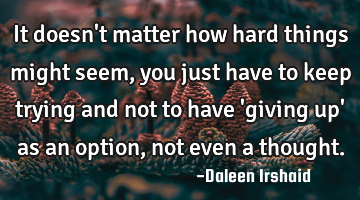 It doesn't matter how hard things might seem, you just have to keep trying and not to have 'giving..
Goal Optimism Patience Success Positive Attitude
Keep
Matter
Thought
Trying
Life is a game where, no matter how hard you try, Death always wins at the..
Life
Matter
Try
Death
Game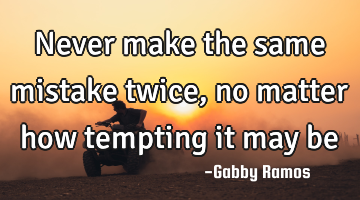 Never make the same mistake twice, no matter how tempting it may..
Desire Failure Funny Optimism Patience
Matter
Mistake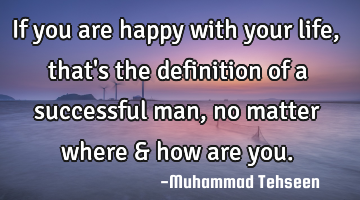 If you are happy with your life, that's the definition of a successful man, no matter where & how..
Desire Dreams Happiness Life Success
Life
Happy
Matter
Successful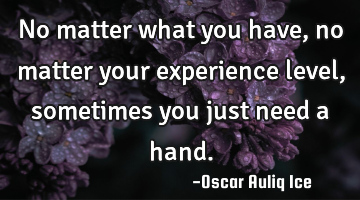 No matter what you have, no matter your experience level, sometimes you just need a..
Need
Matter
Experience
Hand