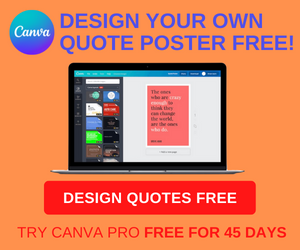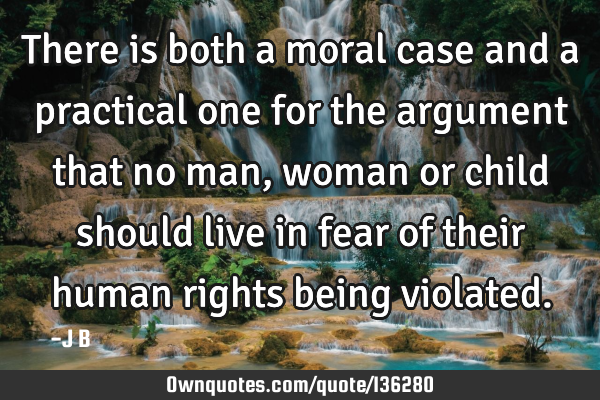 There is both a moral case and a practical one for the argument that no man, woman or child should live in fear of their human rights being violated. -J B
Published On: June 24th 2018, Sunday @ 3:18:08 PM
Total Number of Views: 40
Categories: Peace Politics Time
Keywords: Being Human Fear Child Rights Men Women
More Quotes Like this
Over and above the basic education a child receives, what is more imperative is moral..
Child
Education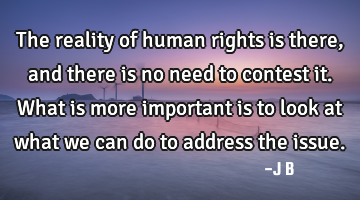 The reality of human rights is there, and there is no need to contest it. What is more important is..
Need
Look
Human
Reality
Rights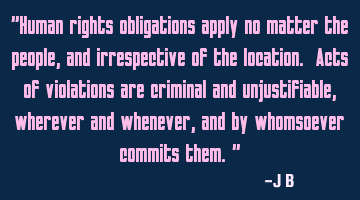 Human rights obligations apply no matter the people, and irrespective of the location. Acts of..
People
Human
Matter
Rights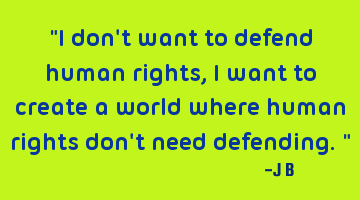 I don't want to defend human rights, I want to create a world where human rights don't need..
World
Want
Need
Human
Rights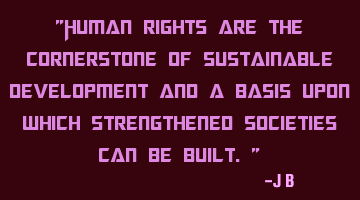 Human rights are the cornerstone of sustainable development and a basis upon which strengthened..
Human
Rights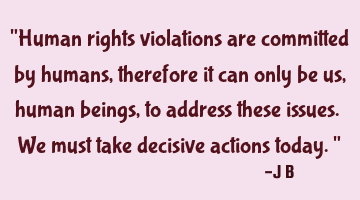 Human rights violations are committed by humans, therefore it can only be us, human beings, to..
Courage Freedom Hope Life Peace
Human
Today
Rights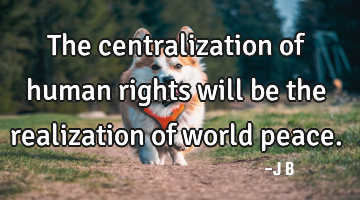 The centralization of human rights will be the realization of world..
Opportunity Peace Philosophy Politics Truth
World
Peace
Human
Rights
It is critical that conditions are put in place to ensure human rights are respected, protected and..
Peace Philosophy Politics Time Truth
Human
Place
Rights
We absolutely must combat human rights violations in all its forms and address the conditions..
Opportunity Peace Politics Time Truth
Human
Rights
Existence