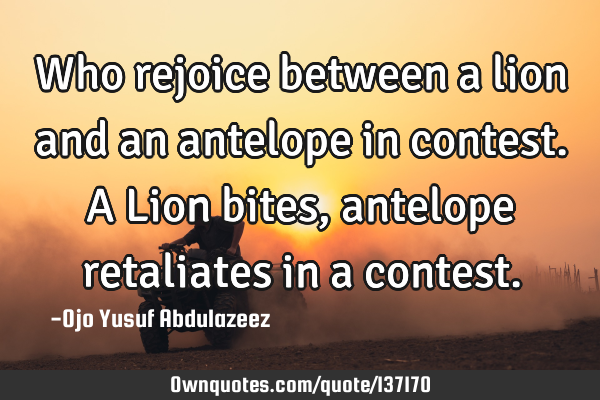 Who rejoice between a lion and an antelope in contest. A Lion bites, antelope retaliates in a contest. -Ojo Yusuf Abdulazeez
Published On: July 11th 2018, Wednesday @ 3:58:06 AM
Total Number of Views: 28
More Quotes Like this
Baseless, false accusation can prove to be a tricky business.. And will always come back to bite..
Keep
Business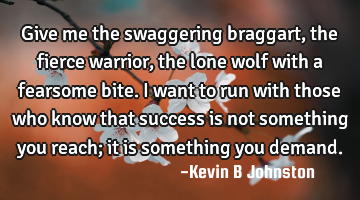 Give me the swaggering braggart, the fierce warrior, the lone wolf with a fearsome bite. I want to..
Know
Want
Give
Success
Run
We , animals do not want the lion to be our king, but we are afraid that the hyena takes..
Want
Afraid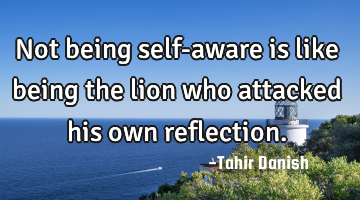 Not being self-aware is like being the lion who attacked his own..
Inspirational Life Love Philosophy Success
Being
Self
As calm as lion as wild as..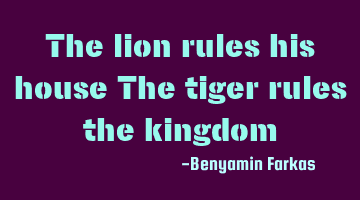 The lion rules his house The tiger rules the..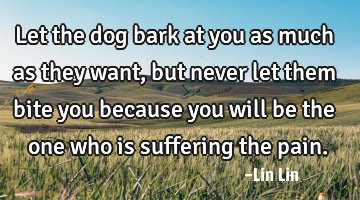 Let the dog bark at you as much as they want, but never let them bite you because you will be the..
Want
Pain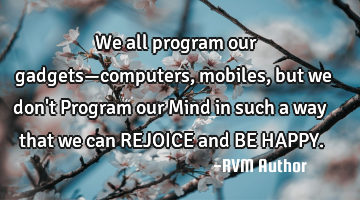 We all program our gadgets—computers, mobiles, but we don't Program our Mind in such a way that..
Way
Mind
Happy