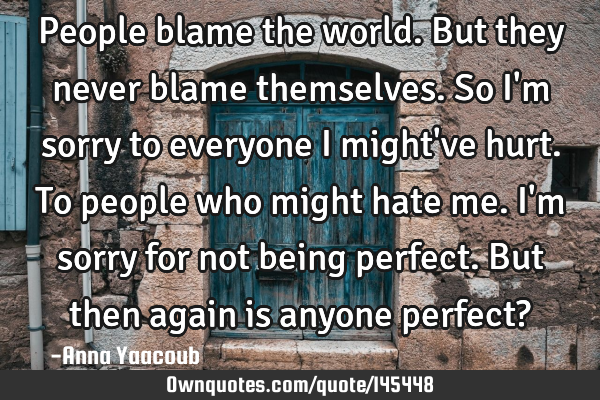 People blame the world. But they never blame themselves. So I'm sorry to everyone I might've hurt. To people who might hate me. I'm sorry for not being perfect. But then again is anyone perfect? -Anna Yaacoub
Published On: November 08th 2018, Thursday @ 1:03:31 AM
Total Number of Views: 25
Categories: Anger Beauty Change Confidence Faith Failure Inspirational Life Loneliness Fear
More Quotes Like this
I choose to smile at the world and its teeth than being grumpy and unsatisfied because anger peals..
Confidence Courage Forgiveness Life
World
Being
Human
Smile
Anger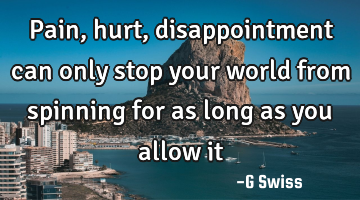 Pain, hurt, disappointment can only stop your world from spinning for as long as you allow..
World
Pain
Stop
Hurt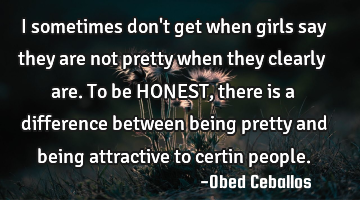 I sometimes don't get when girls say they are not pretty when they clearly are. To be HONEST, there..
Beauty Heart Life Love perspective
People
Being
Difference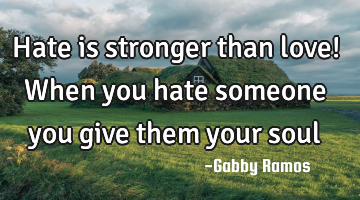 Hate is stronger than love! When you hate someone you give them your..
Anger Change Confidence Faith Heart
Love
Give
Hate
Soul
I hate when people say 'love is blind'. Love gives you the power to see what others can'..
Love
People
Hate
Power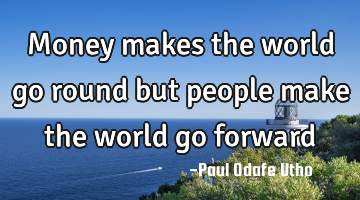 Money makes the world go round but people make the world go forward..
People
World
Money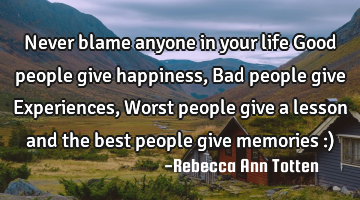 Never blame anyone in your life Good people give happiness, Bad people give Experiences, Worst..
Education Family Friendship Life Relationship
Life
People
Give
Bad
Happiness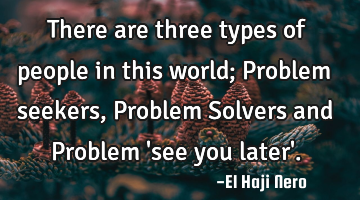 There are three types of people in this world; Problem seekers, Problem Solvers and Problem 'see..
People
World
Problem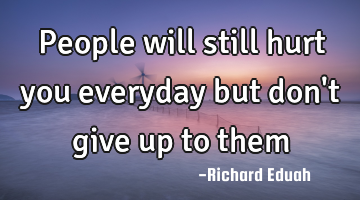 People will still hurt you everyday but don't give up to them..
Forgiveness Freedom Inspirational Short
People
Give
Hurt
Everyday