Being fearless is not about being stronger than your enemy, it is about accepting that you might die fighting. -William Graham Börtz
Published On: February 10th 2019, Sunday @ 10:19:20 AM
Total Number of Views: 26
Categories: Inspirational Fear
Keywords: Being Die Enemy Fighting
More Quotes Like this
When you fight fire with fire you justify the actions of your..
Inspirational Short One liners
Fight
Fire
Enemy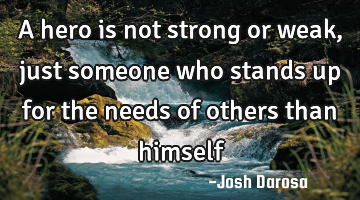 A hero is not strong or weak, just someone who stands up for the needs of others than..
Confidence Imagination Short Wisdom
Strong
Weak
Challenges do not make us strong or weak; they simply make us discover who we really are; either..
Courage Faith Hope Imagination Life
Strong
Weak
Living is not about seeing, . It's about being. Silence and acceptance can give the answers we..
Failure Hope Inspirational Life Opportunity
Time
Being
Give
Living
Open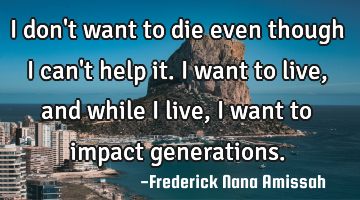 I don't want to die even though I can't help it. I want to live, and while I live, I want to impact..
Want
Die
Help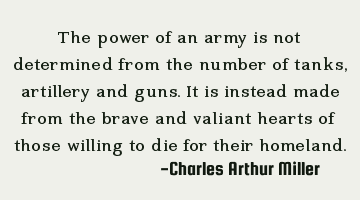 The power of an army is not determined from the number of tanks, artillery and guns. It is instead..
Die
Power
Willing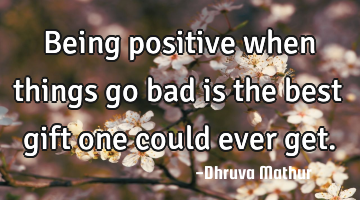 Being positive when things go bad is the best gift one could ever..
Failure Hope Inspirational Life Optimism
Being
Bad
Positive
Gift
We humans fear the unknown, therefore the fear of being alone is the fear of..
Freedom Loneliness Relationship Short Witty
Being
Fear
Self
Alone