'To have' is not our deepest craving, it's to have 'the ability to have' that will free us from desiring 'to have' that we crave for -Lokesh Giri
Published On: September 13th 2011, Tuesday @ 5:03:16 PM
Total Number of Views: 290
Keywords: Ability
More Quotes Like this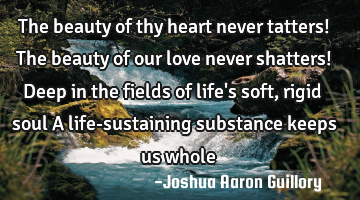 The beauty of thy heart never tatters! The beauty of our love never shatters! Deep in the fields of..
Freedom Happiness Love Peace Truth
Love
Life
Heart
Soul
Beauty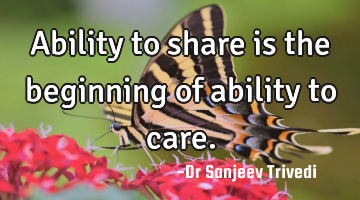 Ability to share is the beginning of ability to..
Friendship Happiness Life Love Relationship
Care
Share
Ability
Beginning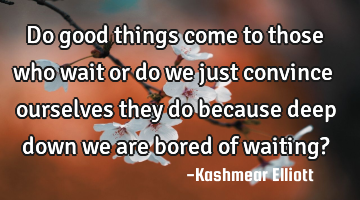 Do good things come to those who wait or do we just convince ourselves they do because deep down we..
Wait
Waiting
Deep
War is only War if the enemy has the ability and means to defend itself for without the ability and..
War
Enemy
Ability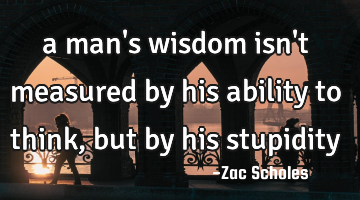 A man's wisdom isn't measured by his ability to think, but by his stupidity..
Think
Wisdom
Ability
You can't reach the sky Unless you take a Deep breath in the..
Reach
Deep
Sky
Breath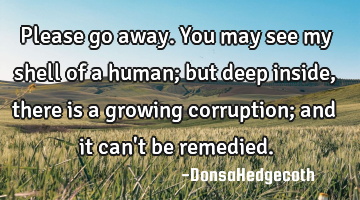 Please go away. You may see my shell of a human; but deep inside, there is a growing corruption;..
Human
Deep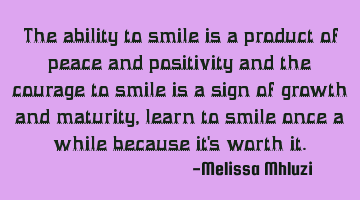 The ability to smile is a product of peace and positivity and the courage to smile is a sign of..
Peace
Learn
Smile
Worth
Courage