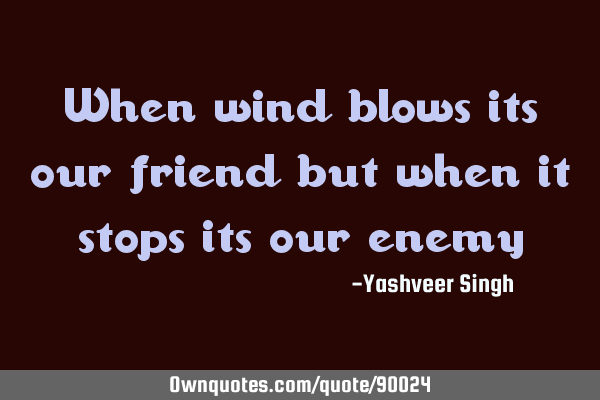 When wind blows its our friend but when it stops its our enemy -Yashveer singh
Published On: September 13th 2016, Tuesday @ 7:53:40 AM
Total Number of Views: 90
More Quotes Like this
When you fight fire with fire you justify the actions of your..
Inspirational Short One liners
Fight
You have to make the choice. Either get up once more and try again, or stop moving forward and..
Change Inspirational Life Success
Try
Stop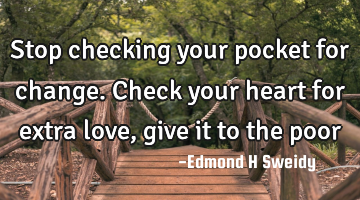 Stop checking your pocket for change. Check your heart for extra love, give it to the..
Love
Heart
Give
Change
Stop
Calling for change and being part of making change are two very different things. Stop calling for..
Change Confidence Courage Opportunity Success
Want
Being
Change
Stop
Different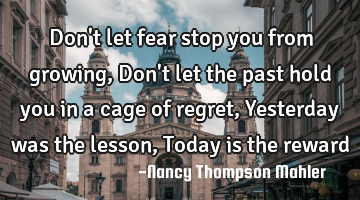 Don't let fear stop you from growing, Don't let the past hold you in a cage of regret, Yesterday..
Change Failure Forgiveness Hope Life
Stop
Today
Fear
Past
Hold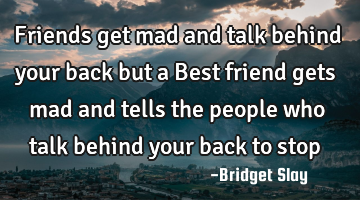 Friends get mad and talk behind your back but a Best friend gets mad and tells the people who talk..
People
Stop
Friend