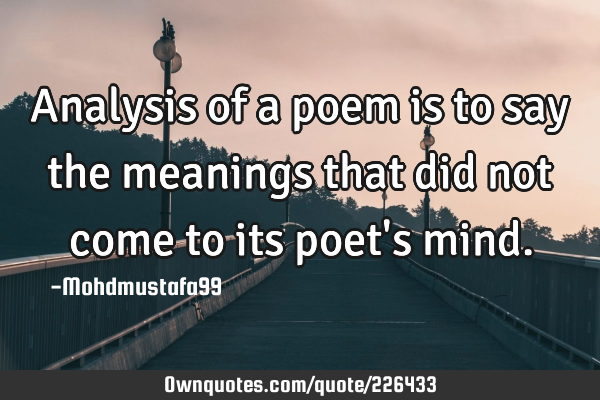 Analysis of a poem is to say the meanings that did not come to its poet's mind. -mohdmustafa99
Published On: July 05th 2022, Tuesday @ 8:05:54 PM
Total Number of Views: 1
Categories: Poems
More Quotes Like this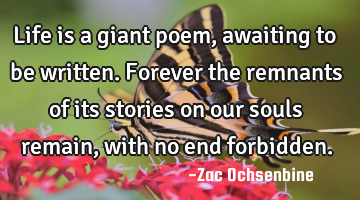 Life is a giant poem, awaiting to be written. Forever the remnants of its stories on our souls..
Life
Forever
Remain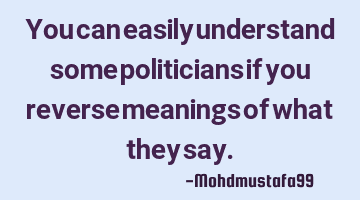 You can easily understand some politicians if you reverse meanings of what they..
Goal Leadership Patience Politics
Understand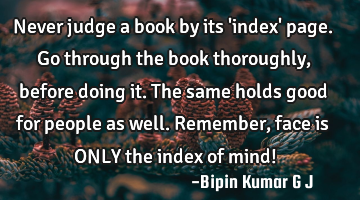 Never judge a book by its 'index' page. Go through the book thoroughly, before doing it. The same..
People
Mind
Face
Remember
Judge
When hate fills your mind don't forget you have a..
Hate Heart Imagination Philosophy Short
Heart
Mind
Hate
Forget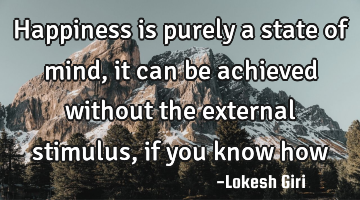 Happiness is purely a state of mind, it can be achieved without the external stimulus, if you know..
Happiness Philosophy Short Wisdom mind
Know
Mind
Happiness
State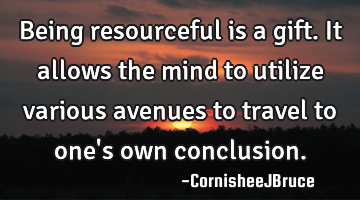 Being resourceful is a gift. It allows the mind to utilize various avenues to travel to one's own..
Education Funny Inspirational Optimism Witty
Being
Mind
Gift
If you can't get someone off your mind they are probably supposed to be..
Love Romantic Short Truth One liners
Mind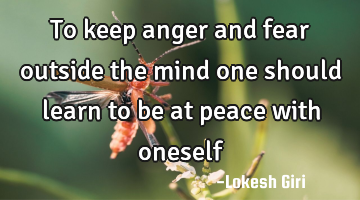 To keep anger and fear outside the mind one should learn to be at peace with..
Anger Peace Philosophy Short Wisdom
Mind
Peace
Keep
Learn
Fear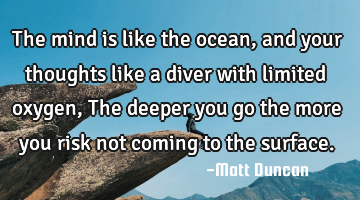 The mind is like the ocean, and your thoughts like a diver with limited oxygen, The deeper you go..
Mind