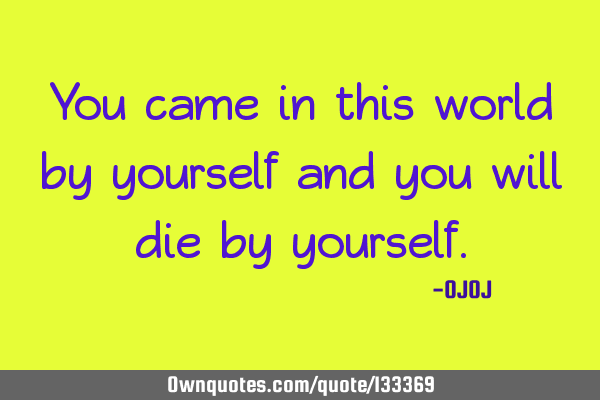 You came in this world by yourself and you will die by yourself. -OJOJ
Published On: April 26th 2018, Thursday @ 4:29:46 PM
Total Number of Views: 36
Categories: Happiness Life Loneliness Love Sad Fear
More Quotes Like this
Love will die if held too tightly , love will fly if held too..
Love Philosophy Relationship Short
Love
Die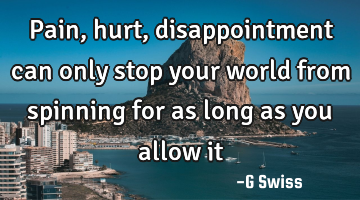 Pain, hurt, disappointment can only stop your world from spinning for as long as you allow..
World
Pain
Stop
Hurt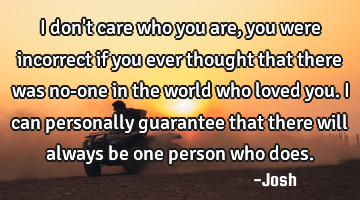 I don't care who you are, you were incorrect if you ever thought that there was no-one in the world..
World
Care
Thought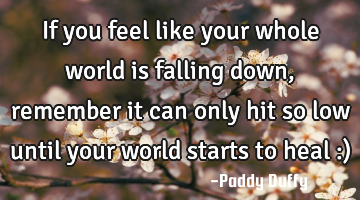 If you feel like your whole world is falling down, remember it can only hit so low until your world..
Change Confidence Truth Wisdom
World
Feel
Remember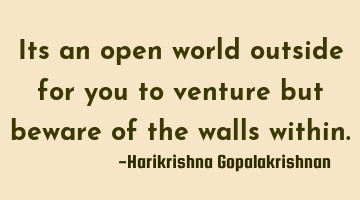 Its an open world outside for you to venture but beware of the walls..
World
Open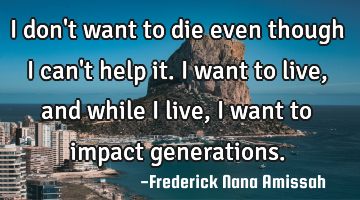 I don't want to die even though I can't help it. I want to live, and while I live, I want to impact..
Want
Die
Help
Being fearless is not about being stronger than your enemy, it is about accepting that you might..
Being
Die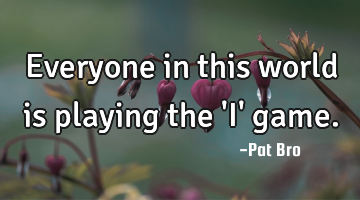 Everyone in this world is playing the 'I'..
World