Smile of awareness the third part The body and soul are bursting and there are crazy smiles too, the body opens, and there is a portal to an amazing world. Sometimes a smile turns into a spiral of thoughts, when a person withdraws from himself, they are rejected from external values, plunging into spirituality, and then circling around themselves, immersing themselves in their own self. Part of the body is a cloak in which other forms of mood are hidden. The body has ten smiling tailings of sycophants sent by the dark side of the person. In the body there is a wired smile that wants to say very much, it is in the back of the neck is a bag that saves laughter and absorbs the stranger. Author: Musin Almat Zhumabekovich -Almat
Published On: June 09th 2018, Saturday @ 7:51:31 AM
Total Number of Views: 40
Categories: Wisdom
More Quotes Like this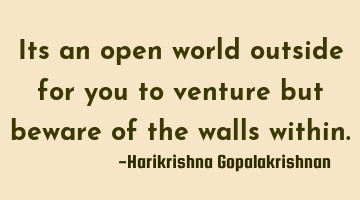 Its an open world outside for you to venture but beware of the walls..
World
Open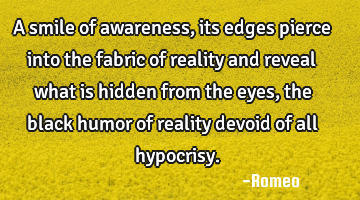 A smile of awareness, its edges pierce into the fabric of reality and reveal what is hidden from..
Smile
Reality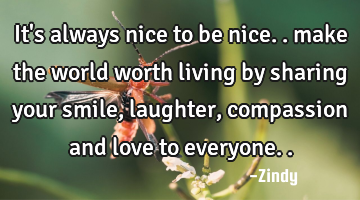 It's always nice to be nice.. make the world worth living by sharing your smile, laughter,..
Love
World
Smile
Living
Worth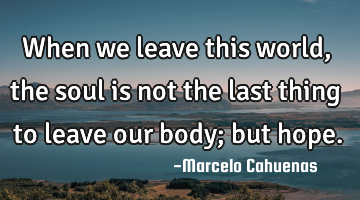 When we leave this world, the soul is not the last thing to leave our body; but..
World
Soul
Hope
Body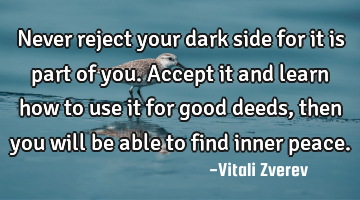 Never reject your dark side for it is part of you. Accept it and learn how to use it for good deeds,..
Peace
Find
Learn
Accept
Able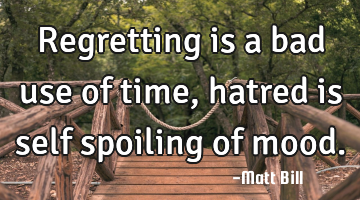 Regretting is a bad use of time, hatred is self spoiling of..
Time
Bad
Self
I choose to smile at the world and its teeth than being grumpy and unsatisfied because anger peals..
Confidence Courage Forgiveness Life
World
Being
Human
Smile
Anger
Success is not happiness, this truth you must know. You may have everything, but what's the use of..
Happiness Inspirational Success Truth
Know
Truth
Success
Happiness
Smile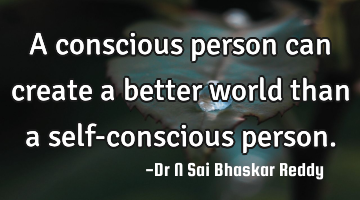 A conscious person can create a better world than a self-conscious..
World
Self